Now's The Time To Shop For Gifts At Sephora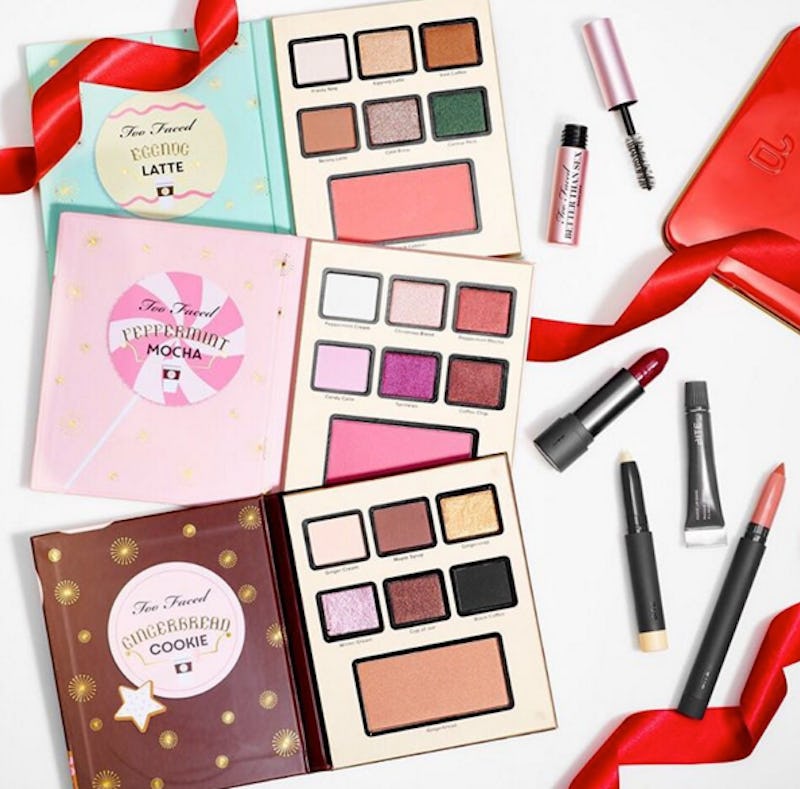 If you've got some beauty lovers on your list, the time to shop is now! Dec. 25 will be here before you know it, but this retailer is still making it easy for you to rack up on gifts just in time to be the best Santa to your friends and family. Yes, even better than the actual Old St. Nick. Sorry, Mr. Claus! When is the holiday shipping cut off for Sephora? The store has a schedule in place.
According to the Sephora website, there are a series of shipping options and deadlines approaching. For example, Dec. 19 is the last day to receive Standard Three-Day shipping to guarantee a Dec. 23 delivery. The longest you can possibly wait to make your final Christmas gift orders is Dec. 21. When you make a purchase on that date, you'll have to rely on One-Day delivery services to have the package at your doorstep in the nick of time. The one day option will cost you $16.95. But, hey, you gotta do what you gotta do, right?
The brand has some amazing bundle sets and limited edition shopping options that won't be available once the season passes, so be sure to take advantage of these beauty deals while you can!
Sephora's making it easy to plan your shopping schedule.
You can easily access the pricing info online, as well.
Between that and their incredible holiday products, this brand's making it practically impossible to resist a purchase, whether you've checked everyone off of your list or no.
Kat Von D The Bow N Arrow Set, $20, Sephora
They have the best stocking stuffers around. So, be sure yours is overflowing with beauty this season.
The countdown to rack up before Christmas is on. Get to shopping you little Santa, you!
Images: sephora/Instagram (1); Courtesy Sephora (1); screengrab/Sephora (2)