17 Of The Most Underrated YA Books Of 2016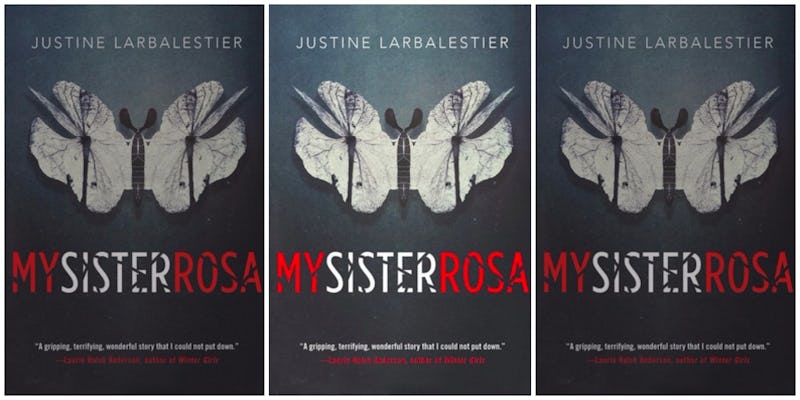 There is no scene like the Young Adult book scene. This year there were over a thousand YA novels published. My living room and e-reader only encompass 10% of all of these books. For most of the year, the New York Times Bestseller was made up of badass women. From Queen Twitter Troll Slayer Victoria Aveyard to Breaker of Hearts Leigh Bardugo (let's talk about Crooked Kingdom), to the success of debut sensation This Is Where It Ends by Marieke Nijkamp, the good news keeps on coming. Nicola Yoon's gorgeous novel The Sun is Also a Star was nominated for the National Book Award for Young People's Literature and picked up by Warner Bros to be adapted by Tracy Oliver. Everyone fell in love with Jason Reynolds and Brendan Kiely as they toured for the still necessary All American Boys. Sarah J. Maas was on the New York Times Bestseller list simultaneously with two series, Throne of Glass and A Court of Thorns and Roses. I can keep writing about how women, and specifically women of color, dominated in YA Fantasy.
But let's talk about the brilliant books that deserve more attention. There will never be enough hours in life to read all the books that comprise our TBR stacks. But that doesn't mean we can't try. Here is a list of books that came out in 2016 that you need to be aware of.
Girl Last Seen by Heather Anastasiu and Anne Greenwood Brown
Lauren DeSanto is a suspect in her former BFF and band mate's disappearance. A super fast paced and unexpected whodunit.
Ruined by Amy Tintera
This fantasy has it all: murder, revenge, and a princess who risks it all for family and love. You. Need. It.
I'm Not Your Manic Pixie Dream Girl by Gretchen McNeil
YA Horror Queen Gretchen McNeil is best known for killing off teens on islands. While this is her first book without murder, it still has her signature humor and sass. Beatrice Maria Estrella Giovannini uses a mathematical formula to reinvent herself and win back her ex-boyfriend. But this experiment has lots of consequences. Finally, an actual subversion of the "manic pixie dream girl" trope.
Seven Black Diamonds by Melissa Marr
Urban fantasy fans rejoice. Melissa Marr returns to faery in a novel that straddles two complex worlds.
Beyond the Red by Ava Jae
An alien queen and a half-blood rebel are framed for murder and treason.
Shiny Broken Pieces by Sona Charaipotra and Dhonielle Clayton
The thrilling conclusion to the Tiny Pretty Things duology, where dreams are made and hearts are broken by prima ballerinas.
Behold the Bones by Natalie C. Parker
A lush southern ghost story of the in-between spaces of truth and legend.
Fate of Flames by Sarah Raughley
Perfect for fans of Buffy the Vampire Slayer and The Mortal Instruments.
Even if the Sky Falls by Mia García
A 100% new romance set in New Orleans that is guaranteed to give you all the feels.
Nightingale, Sing by Karsten Knight
Sabra Tides dives into the world of Boston's crime scene to find a mythical flower that can save her dying sister.
Sacrifice by Cindy Pon
Cindy Pon's sequel to Serpentine takes our heroine, Starbright, to an underworld of demons and gods. It's a novel about risking it all.
Metaltown by Kristen Simmons
"Work hard, keep your head down, and watch your back." Three teens live in a world of war and betrayal. It's a hopeful look at how three teens challenge the outlook of their very different worlds.
Rocks Fall, Everyone Dies by Lindsay Ribar
This book is more than a paranormal suspense story set in a small town. It is funny AF and told from the POV of a smart-mouth boy who never considers the consequences of his powers until he is forced to.
My Sister Rosa by Justine Larbalestier
Teen Che Taylor comes to the realization that his ten-year-old sister, Rosa, is a psychopath. But his parents are dismissive and he's left to protect the world from her. A trippy and terrifying read.
It's Not Me, It's You by Stephanie Kate Strohm
I heard the author read from a section of this book and instantly had to get it. It's Not Me, It's You is a Mean Girl's compilation of her dating history to figure out why she's SOL and without a date for her senior prom. Recommend the Audio-sync purchase because it is that funny.
Boys of Summer by Jessica Brody
A summer romance for fans of Jenny Han. Most certainly will give you butterflies.
Mirror in the Sky by Aditi Khorana
Tara Krishnan's life changes as a mirror Earth light years away is discovered by NASA. Nothing will ever be the same.