Use Your BECCA Shimmering Skin Perfector This Way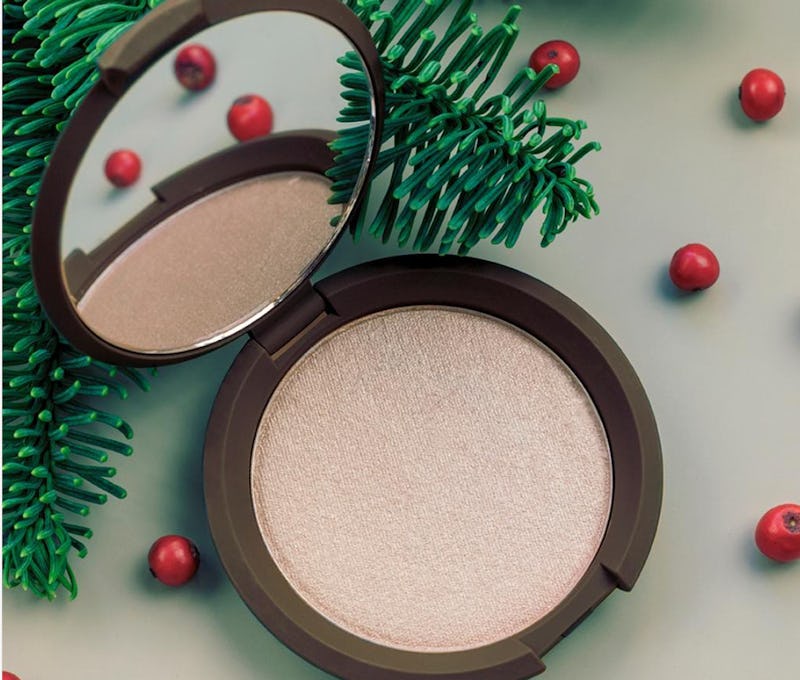 I love finding unusual and unexpected ways to use cosmetics. It's fun and creative when products are used for purposes other than which they were intended. Can BECCA Shimmering Skin Perfectors be used in ways different from which they were designed? Of course they can! The pressed powder highlighters are gorgeous and can be used to contour the face or to add glow and shimmer to the shoulders and décolletage. They can also be used as blushes or mixed with clear gloss for lips. Those repurposings seem fairly obvious and maybe even a tad predictable, right? But can you use BECCA Shimmering Skin Perfector Pressed Powders as... eyeshadow?
Becca Shimmering Skin Perfector, $38, Amazon
Yes, you can and here's how! According to the latest tip post on the official BECCA Instagram, all you have to do is moisten an eyeshadow brush. Then dip it into the Opal Shimmering Skin Perfector Pressed Powder. Apply to lids and BOOM! You will have a gorgeous, metallic eye! The BECCA SSPPPs are so, so versatile and you get more bang for your buck, in addition to flexing your creative makeup muscles.
Opal Shimmering Skin Perfector, $38, Amazon
What makes this tip extra special, however, is the fact that there are two tips embedded within! One quick and easy makeup application tip that I often see is offered here — wetting your eyeshadow brush.
Why is wetting your shadow brush recommended?
Well, the moist bristles intensify shadow color, reduce fallout, and add a different dimension or texture to the shadow. Urban Decay even recommends using its Makeup Setting Sprays for this task. Personally, I recommend lightly misting the bristles, rather than soaking them. You can try this trick with any of the BECCA Shimmering Skin Perfectors.
Becca Shimmering Skin Perfector, $38, Amazon
Here's another tip from the brand on using the product as a blusher. Still want more usage tips and tricks? You can also pop SSPPP into the inner or outer corners of your eyes as a highlight. It truly is a super versatile product that you can use over and over and in a variety of ways. That adds so much value.
Images: BECCA Cosmetics/Instagram (3)