These New Year's Eve Quotes Will Inspire You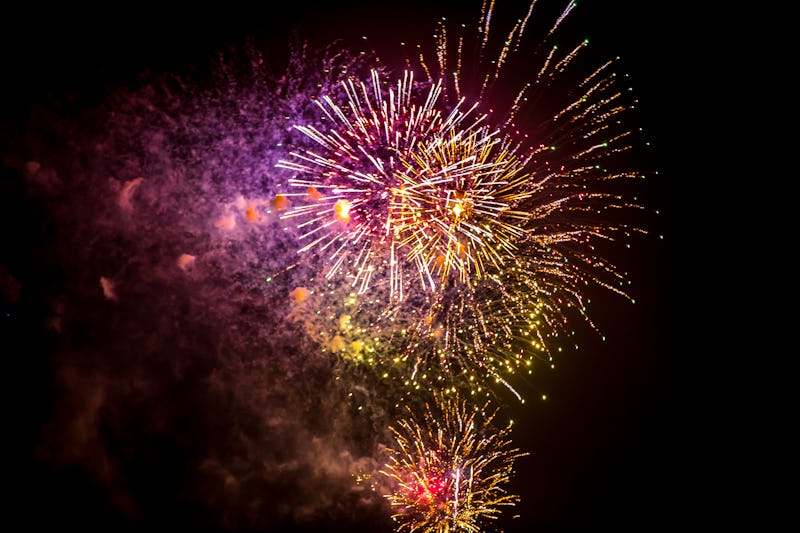 Baac3nes/Moment/Getty Images
While it may just be a day on a subjective calendar system that the human race has completely made up, there's something about New Year's Eve that signals feelings of hope, rejuvenation, and excitement. And, sometimes when an occasion like this rolls around, there's no better way than to look over some literature and quotes that support those feelings. Case-in-point: these New Year's Eve quotes will likely instill feelings of inspiration and happiness in you as you read them, and perhaps even get you feeling optimistic about the new year. I know it's tough after how difficult 2016 was, but hey — let's not forget 2017 is a new year!
From a quote by the famed poet Rainer Mara Rilke to a quote by talk show goddess and humanitarian, Oprah Winfrey, these quotes come from some of the most beloved artists, writers, and voices of the modern era Some of them even go further back in time (oh hey, Alfred Lord Tennyson!). No matter the time period from which all of these quotes came, though, there is a universal sense of optimism behind them all, and I hope that's how you'll be feeling come this Dec. 31.
Whether you'll be attending a party this New Year's Eve, keeping it low-key at your apartment, or attending a gathering with your closest friends and family, make sure you take a moment or two to prepare yourself for all the good things that are possible in the New Year.
1. "And now we welcome the new year. Full of things that have never been." — Rainer Maria Rilke
2. "Take a leap of faith and begin this wondrous new year by believing. Believe in yourself." — Sarah Ban Breathnach
3. "Year's end is neither an end nor a beginning but a going on, with all the wisdom that experience can instill in us." — Hal Borland
4. "Ring out the false, ring in the true." — Alfred Lord Tennyson
5. "New Year's Day is every man's birthday." — Charles Lamb
6. "Each age has deemed the new-born year the fittest time for festal cheer." — Walter Scott
7. "To have the kind of year you want to have, something has to happen that you can't explain why it happened. Something has to happen that you can't coach." — Bobby Bowden
8. "Cheers to a new year and another chance for us to get it right." — Oprah Winfrey
9. "New Year's Day. A fresh start. A new chapter in life waiting to be written. New questions to be asked, embraced, and loved. Answers to be discovered and then lived in this transformative year of delight and self-discovery. Today carve out a quiet interlude for yourself in which to dream, pen in hand. Only dreams give birth to change." — Sarah Ban Breathnach
10. "Be at war with your vices, at peace with your neighbors, and let every new year find you a better man." — Benjamin Franklin
11. "I hope that in this year to come, you make mistakes. Because if you are making mistakes, then you are making new things, trying new things, learning, living, pushing yourself, changing yourself, changing your world. You're doing things you've never done before, and more importantly, you're doing something." — Neil Gaiman
12. "All of us every single year, we're a different person. I don't think we're the same person all our lives." — Steven Spielberg
Images: Getty Images (3)