OFRA x Kim Thai Wanderlush Cream Does It All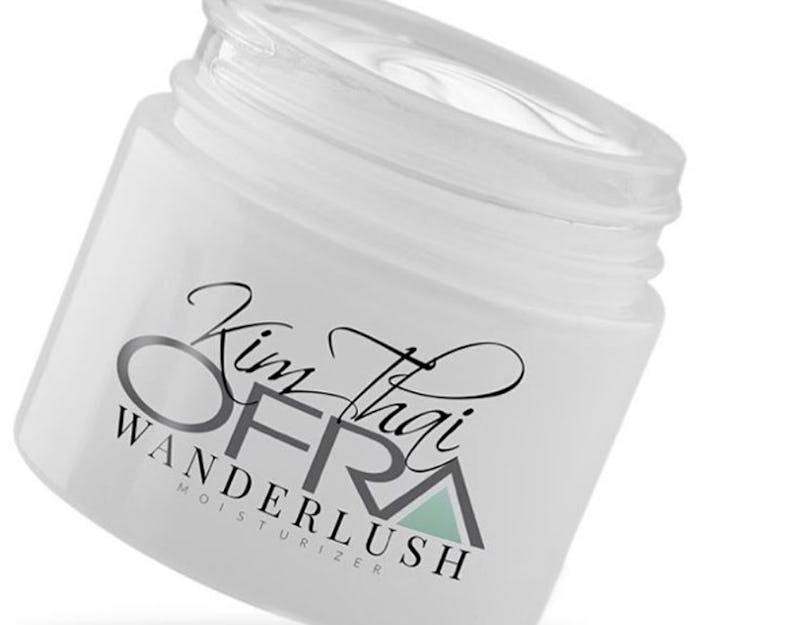 If you are on the hunt for a do-it-all, "hero" moisturizer, well, your search may be over as a viable candidate is arriving on Monday, Jan. 2 at 1 pm. ET/10 a.m PT. OFRA Cosmetics and Kim Thai have collaborated on Wanderlush Moisturizer. This partnership marks the brand's first-ever skincare collab. If you're not yet acquainted with her fabulousness, Kim Thai is a vlogger. She worked closely with OFRA's team to create what is shaking out to be a dream cream. How can you use OFRA Cosmetics x Kim Thai Wanderlush moisturizer beyond simple skin hydration?
Oh, trust me, there are tons and tons of uses and there is even a charity element to the product. According to both OFRA's and Thai's Insta posts, Wanderlush was specifically formulated to be friendly to all skin types. It can be used on both the face and the body. It functions as a day and a night cream.
In addition to being mega moisturizing, Wanderlush has anti-aging ingredients. It can be used as a primer. Any makeup look, be it simple, natural, and minimalist or super dramatic, mega glam, and product-heavy, requires a clean, fresh, and hydrated face as its foundation. Wanderlush will help you get and have that base.
Here's the jar! I want to dive right in and slather this on my face and neck. Thai describes Wanderlush as "velvety and creamy," which are certainly qualities I demand from my face cream. She promises you won't be dealing with a greasy or oily feel after application. Wanderlush is fragrance-free and cruelty-free. Dayum, Wanderlush certainly ticks off all of the boxes.
Lastly, OFRA is also donating two dollars for every jar of Wanderlush sold to St. Jude's Children's Research Hospital. Thai selected St. Jude's as her charity partner for this collab. You can feel terrific about using Wanderlush, since you get nourished skin and passively do good. That's a winning and beautiful combo.
Each jar of Wanderlush costs $29.99, but the cream is launching with a 30 percent off discount code. Shoppers can enter "KIMTHAI" at checkout and Wanderlush will cost $20.99.
Happy shopping on Jan. 2.
Images: OFRA Cosmetics/Instagram (1); Kim Thai/Instagram (1)