Here's Where You Can Buy Tarte's Maneater Palette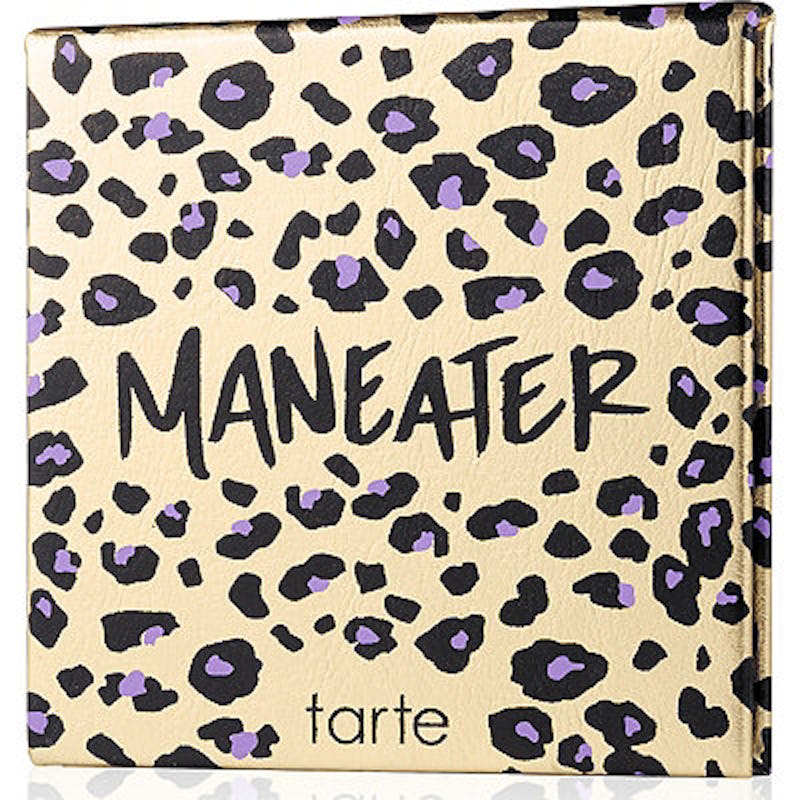 As if the season wasn't already busy enough for the brand, Tarte launched something else new before the end of the year. I know what you're thinking — another one? And the answer is yes. On top of their holiday collection, athleisure makeup line, and Tarteist Pro Palettes, they threw yet another palette into the mix as well. Where can you buy Tarte's Maneater Palette? There's only one place to get this limited-edition set of shadows, people!
You may or may not have seen the Tarte Maneater Collection floating around on social media lately. It's got three different beauty items all in gorgeous gold and purple cheetah print. The collection includes a self-sharpening liner, mascara, and — you guessed it — and eyeshadow palette. If you're a fan of fall hues, you're going to absolutely love the new edition. The Maneater Palette has eight different colors inside that range from rosy nudes to browns. Basically, it's all the winter colors you need.
Tarte Maneater Palette, $29, Ulta
While the liner and the mascara have already launched on Tarte's website, the palette is a little different. The only place you can buy the Maneater Palette is at Ulta. According to Tarte's Instagram post you can buy it in stores or online right now. Unfortunately, if you order online, it won't be to you in time for the holiday though.
Tarte Maneater Palette, $29, Ulta
Can we talk about those colors for a second? Because they're seriously gorgeous. All of the colors are limited edition, according to Ulta's website. That means you'll want to stock up while you can. I absolutely love that they give you a larger neutral pan that goes with every single color too.
Not to mention how incredible the price is. The palette is $29, which comes out to about $3.60 a hue. That's a pretty great price if you ask me. Considering that their Maneater Mascara is $23 and the liner is $20, I expected this palette to be a lot more expensive.
Tarte Maneater Palette, $29, Ulta
The limited edition palette won't be around for long, so I'd grab it while you still can!