Jouer's Ice Mini Powder Highlighter Is Affordable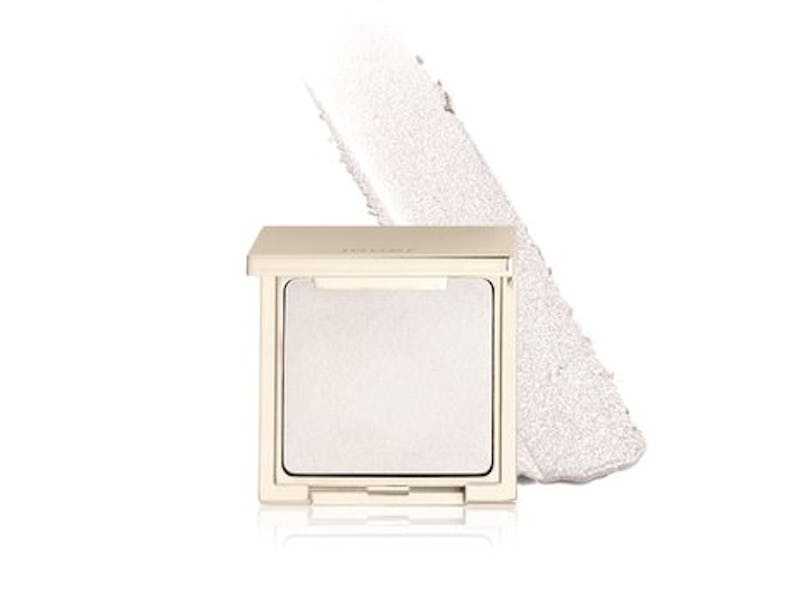 If you thought the shimmery skin trend was going anywhere anytime soon, then think again. Jouer created an Ice Mini Powder Highlighter that's perfect for the cold-weather months. This isn't just your average highlighter either. How much is Jouer's Ice Mini Powder Highlighter, you ask? Trust me when I say you'll be pleasantly surprised by the price tag.
This might be their first year creating highlighters, but Jouer has completely knocked it out of the park with their formula. Their new Ice Mini Powder Highlighter is exactly what it sounds like. It's a gorgeous bright pearly white powder cheek shine in a mini form. According to the site and the gorgeous swatches, it's meant to give you a lit-from-within glow. So it's a bit more subtle than some of their other highlighters.
The Ice Mini Powder Highlight is currently available on the Jouer site for $19. Consider that their other cheek shines are $24 each, this is a pretty great price. Of course, you don't get as much product, but it's still a pretty great price. Not to mention that the product is limited edition, so the shade won't be around for long. You'll want to stock up on it while you still can, regardless of price.
How pretty is that! Ready for the best part? It's not just a highlighter. According to the site, the powder shine can also be used wet as a liquid liner as well. It also doubles as a gorgeous eyeshadow as well. Basically, that $19 price tag really pays off.
Ice Mini Powder Highlighter, $19, Jouer Cosmetics
There's no telling how long this gorgeous shade will be around. Considering that it's long-wear, gluten and paraben free, and is a do-it-all product, I'm will to bet that it'll go fast. Just in case that wasn't enough, here are the swatches to win you over.
Ice Mini Powder Highlighter, $19, Jouer Cosmetics
With that much pigmentation and such great ingredients, you really can go wrong with this buy.
Images: jouer cosmetics (2)