14 New Year's Eve Quotes To Share On Facebook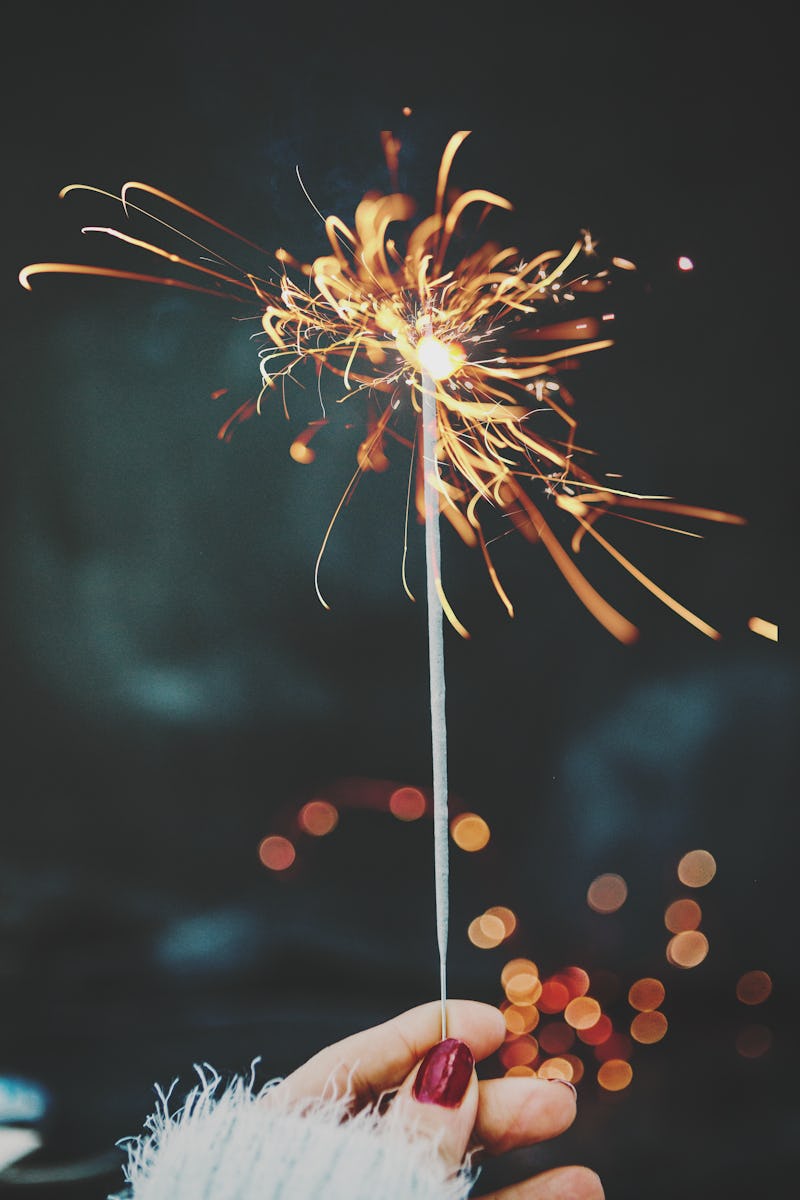 Carol Yepes/Moment/Getty Images
Spread some love and inspiration this December 31st by sharing words of wisdom from the likes of T.S. Eliot and William Shakespeare. These 14 New Year's Eve quotes to share on Facebook will not only have you and your friends feeling fantastic about the new year, but they will have you feeling pretty darn satisfied with the one that's past.
The new year is representative of a lot of things, the most popularized idea being that of a fresh start. Everybody needs a clean go at things every once in a while, and that's exactly what taking down your 2016 calendar and putting up your 2017 calendar will do for you. A new year can mean a "new you" if you allow it to, and who wouldn't want that? (I'm not saying that the "old you" isn't amazing, but can't we always be challenging ourselves to be kinder, smarter, and more involved with the issues that matter to us?)
Accountability can be a huge help when it comes to changing yourself and your habits, and by posting one of these New Year's Eve quotes on Facebook, you're sort of proclaiming to your world of friends and family that you want to make a difference in 2017, in whatever way that might be. Share your intentions and your hopes with others this December, and let these 14 New Year's Eve quotes assist you.
1. "For last year's words belong to last year's language and next year's words await another voice." — T.S. Eliot
2. "New Year — a new chapter, new verse, or just the same old story? Ultimately we write it. The choice is ours." — Alex Morritt
3. "Forget what we became, what matters is what we've become, and our potentials to overcome." — Aniekee Tochukwu Ezekiel
4. "Come, gentlemen, I hope we shall drink down all unkindness." — William Shakespeare
5. "Each year's regrets are envelopes in which messages of hope are found for the New Year." — John R. Dallas Jr.
6. "We're not dictated by the calendar, nor does the calendar sweep the obstructions from our lives when the second hand reaches midnight in the wee and fleeting hours of December. We can choose to move toward something new at any time." — Craig D. Lounsbrough
7. "We all get the exact same 365 days. The only difference is what we do with them." — Hillary DePiano
8. "All our dreams can come true, if we have the courage to pursue them." — Walt Disney
9. "We joyfully pray with grateful heart's to welcome blessings in New Year." — Lailah Gifty Akita
10. "The whole point to New Years is not just to have a new year. But that we should be new, better and different people." — Stella Payton
11. "The future belongs to those who believe in the beauty of their dreams." — Eleanor Roosevelt
12. "In the New Year, never forget to thank to your past years because they enabled you to reach today! Without the stairs of the past, you cannot arrive at the future!" — Mehmet Murat ildan
13. "Life is like riding a bicycle. To keep your balance, you must keep moving." — Albert Einstein
14. "You staying home all alone on New Year's Eve? Unthinkable. Take my advice ... the countdown should be shared with someone, or it's just another set of numbers passing you by." — E.A. Bucchianeri
Image: Carol Yepes/Moment/Getty Images; Giphy