'Captain America' Is Just Getting Warmed Up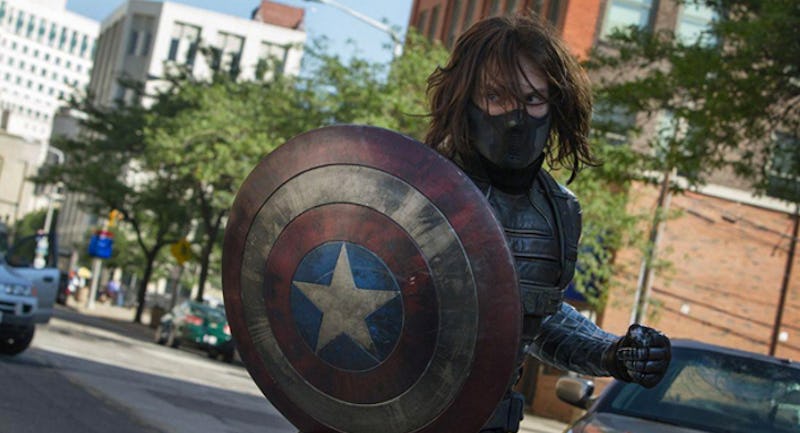 If you had bets that Captain America: The Winter Soldier would be the end of Marvel's run of box office smashes, I am sorry (but also kind of smug?) to be the one to tell you: You bet unwisely. Captain America: The Winter Soldier ruled the box office this weekend both domestically and internationally, and it's probably gonna keep on going with a vengeance in the weeks to come.
Winter Soldier — which opened internationally before opening stateside — has brought in a whopping $300 million globally so far. Of that, about $90 million of that came from American box offices.
For reference: Captain America: The First Avenger brought in about $65 million over its opening weekend in the summer of 2011. Since then, of course, Marvel has staged its grand coup of the box office, smashing it altogether with The Avengers and continuing its reign through other "solo" sequels like Thor: The Dark World.
Considering the critical and fan response Winter Soldier is getting, you can probably expect them to retain their hold for a few more weekends — Avengers did great box office numbers up front, but it was the good word of mouth surrounding the film that gave it the stamina it needed to break all those records.
The next big superhero flick to come out is The Amazing Spider-Man 2, being released internationally April 16 but stateside May 2. Maybe that'll teach us a little about how/if Columbia Pictures has a chance against the Marvel giant.
Image: Marvel