'Dongs All Over The World' a Celebration of Women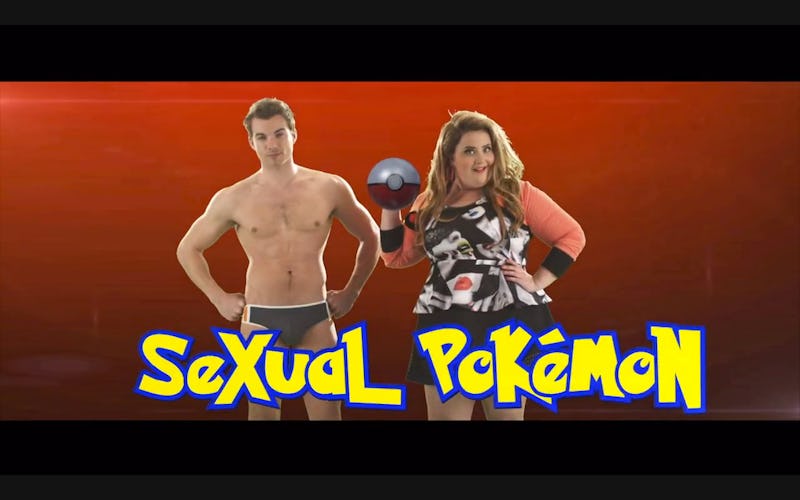 One video from last night's Saturday Night Live episode really jumped out at me: "Dongs All Over The World," which featured SNL's host Anna Kendrick, Kate McKinnon, Aidy Bryant, Sasheer Zamata, Cecily Strong, and Icona Pop. It was crude, irreverent, and fantastic. Even though Ludacris' music video for "Pimpin' All Over the World" came out in 2009, it's never too late to respond with a combination parody and feminist anthem.
The clip begins with the women discussing a friend's boyfriend, who is reportedly "pimping all over the world," and who has "ho's in different area codes." Cue Kate McKinnon's "nasty idea." These women, too, will hunt down love in different time zones. Aidy Bryant calls it "sexual Pokemon," while Cecily Strong reveals, "All I packed was travel shampoo and fifteen hundred thongs."
Indeed, this dong/thong song does a superb job at highlighting how ridiculous it is to mindlessly pursue sex. One of the best moments is when straight-laced Vanessa Bayer asks Bryant, "So do you live in Istanbul?" Bryant, with a completely straight face, responds, "I'm actually an international Nasty Girl, and my friends and I are doing every dong in the world."
If men can do it, so can women. And it will be equally ridiculous for both.
Watching the SNL video made me hanker for the ludicrous original, just to see how much it actually objectifies women. After all, "Dongs All Over The World" does a fairly successful job of de-emphasizing men and focusing on just the dong. We only see men from the neck down, and it reportedly only takes Kendrick one minute to "destroy the dong" before she hops back on the plane.
While the women in "Pimpin' All Over The World" at least have faces, they stand like carved statues while Ludacris buys them gifts, rips off their skirts to reveal bikini bottoms, and reassures them that the cheetah will not attack. As postcards of him and various ladies pop up on screen, it's impossible to not think of Bryant's "sexual Pokemon."
Ultimately, SNL has taken steps this year by featuring women in positions of sexual power and desire. First, "(Do It On My) Twin Bed" normalized sex while blasting the Cosmopolitan focus on male desire to pieces, and now "Dongs All Over The World" is stomping those pieces into even smaller bits. While they are clearly not actually encouraging a world-wide sex fest, SNL's ability to mock the "pimp" stereotype is another feminist stride in narrowing the power dynamic in male and female relationships in the media.
Image: NBC