'Game of Thrones' Obituary Section: Fond Farewells to 17 Dead Characters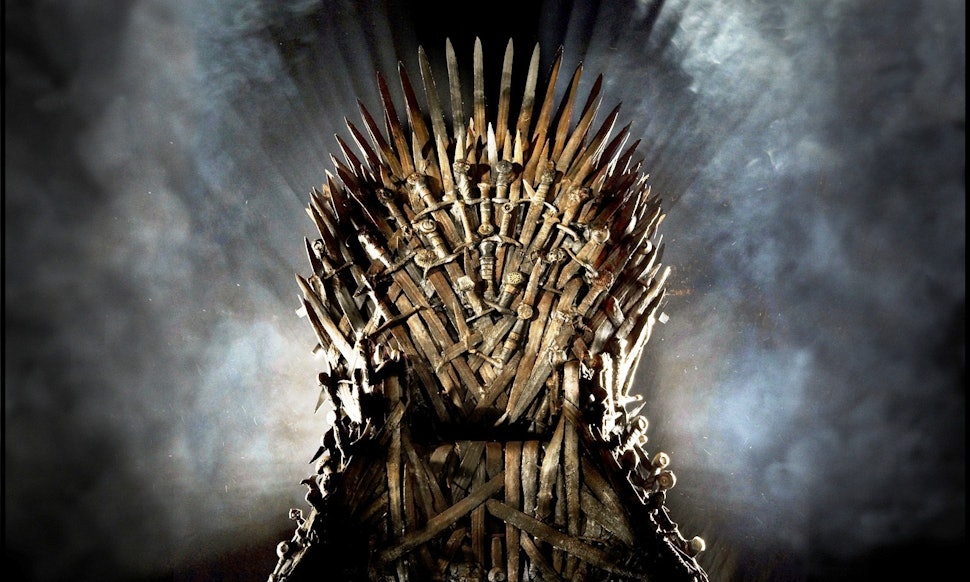 SPOILER ALERT: Pretty much everyone on this show dies. In fact, I'm thoroughly convinced the series' final season will be the sound of crickets for 20 episodes because everyone will be deceased. But, before then, here is a list of the key characters we've lost so far. Because if we listed all them, you'd be here all night. [Images: HBO]
The Ultimate 'Game of Thrones' Obituary Section
SPOILER ALERT: Pretty much everyone on this show dies. In fact, I'm thoroughly convinced the series' final season will be the sound of crickets for 20 episodes because everyone will be deceased. But, before then, here is a list of the key characters we've lost so far. Because if we listed all them, you'd be here all night. [Images: HBO]
Jon Arryn, 225AL-298AL
Ned and Robert's father figure, his poisoning is what starts off this whole killing-everyone business.
Spice King, ?-298 AL
His suave manner of speaking was almost as smooth as his head. Too bad he was greedy and shitty to Daenerys. Killing the Spice King is the only cool thing Pyat Pree did in like… .all of second season.
Eddard Stark, 263 AL-298 AL
For those of us who hadn't read the books, this was the first sign of a long and potentially scarring relationship with GoT. Ned, you were noble and brave, and I almost puked and cried simultaneously when that creepy inbred blonde asshole made Sansa stare at your head on a stake.
Catelyn Stark, 264 AL-299 AL
No one liked you, probably because you were useless and whiny. We liked Cercei better and she actually had sex with her own brother. Like… sorry you died, but damn girl, you made so many questionable decisions over the last few seasons. The only thing you excelled in was making good-looking sons, and one of 'em wasn't even yours. Later gator.
Robb Stark, 283 AL-299 AL
We will really miss your ass…ets to the North in the future, but seriously, didn't you have the slightest inkling that Walder Frey was going to go apeshit when you passed on marrying one of his ratchet-ass daughters? People don't get nasty reputations by being forgiving, fool. Besides, secretly we were rooting for Daenerys all along.
Robert Baratheon, 263 AL-298 AL
It was sad to watch such a jolly king die, but then again, drunk hunting? I thought drunk CYCLING was crazy, but trying to shoot and ride at the same time while being inconveniently white-girl-wasted sounds like a recipe for disaster.
Talisa Stark, ?-299 AL
OH MY GOD, WOMAN GOT STABBED IN THE BABY. In a show famous for gruesome deaths, this was the first that literally made my ovaries twitch with horror.
Ros, ?-299 AL
No one really cared about Ros, but she tried really hard to network her way through life, and what did she get for it? She was shot repeatedly with a fricking crossbow because the new King has a death fetish. Ugh, Dre wasn't lying when he said, "bitches ain't shit."
Viserys Targaryen, 275 AL-298 AL
Thoroughly unlikable. And then there was that sketchy bit when he tried to take his own sister's virginity. In the end, he got the crown he deserved, and no one missed him because he was bugging out thinking HE was the King of Dragons.
Khal Drogo, ?-298 AL
This was SUCH an upsetting death, largely because I personally expected loads more steamy sex scenes from this man-mountain. However, if he hadn't died Daenerys wouldn't have gotten her dragons, so I'll let this one go.
Renly Baratheon, 278 AL-299 AL
Can we admit that, secretly, for a minute there, we all wanted a gay King? Sure, Westeros would've gone down the drain under Renly, but hey, it would have been FANTASTICALLY decorated. Great parties too.
Orell, ?-299 AL
Okay, so he was creepy as fuck, but on the other hand… he was also the pirate with the wooden eye in 'Pirates of the Caribbean,' and somehow that makes this Warg's douchebaggery a little more pardonable. However, if he had lived, he definitely could've used some tips on how to get women, because gossiping about their current flame isn't exactly a time-tested panty dropper.
Rickard Karstark, ?-299 AL
While he might have been a pompous dickhead, he made a lot of valid points right before Robb Stark lopped his head off. Bad move Robb, bad move.
Theon Greyjoy's Penis, 279 AL-299 AL
Although technically Theon is still alive, we mourn the loss of what was supposedly a magnificent penis. Rest in peace, penis, rest in peace.
Pyat Pree, ?-298 AL
In case the name is unfamiliar, he was the seriously terrifying warlock guy from Qarth who tried to imprison Daenerys' dragons in the House of the Undying, which looked like a place where Goths go to take acid. DIE ANOREXIC VOLDEMORT, DIE.
Kraznys mo Nakloz, ?-299 AL
Ugh, sexism is awkward when the person you're being sexist about can clearly understand everything you're saying, and said person has dragons that are gagging to spit roast you. However, watching this dude turn into human BBQ was pretty fulfilling. Newsflash Astapor: Feminism and freedom start with the same letter as totally fucked.
Melisandre's Black Death Babyghost, 298 AL-298 AL
This thing probably wasn't alive to begin with, but it sure as hell ain't alive now. RIP black babyghost.