Stop And Watch the 'Catching Fire' Trailer Now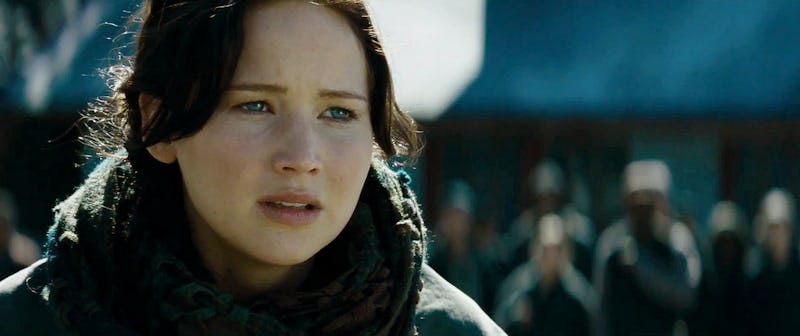 The odds are ever in your favor today, Hunger Games fans. The first trailer for The Hunger Games: Catching Fire just hit the Web — after attendees at the panel at San Diego's Comic-Con got to see it first — and, based on the teaser, it seems Katniss' revolution is heating up as much as a girl on fire.
Watch the trailer below, and begin counting down the days until Nov. 22. Will you score a ticket to opening night? May the odds be ever in your favor.
Image: Lionsgate