'Silicon Valley' Continues Its Solid Beginning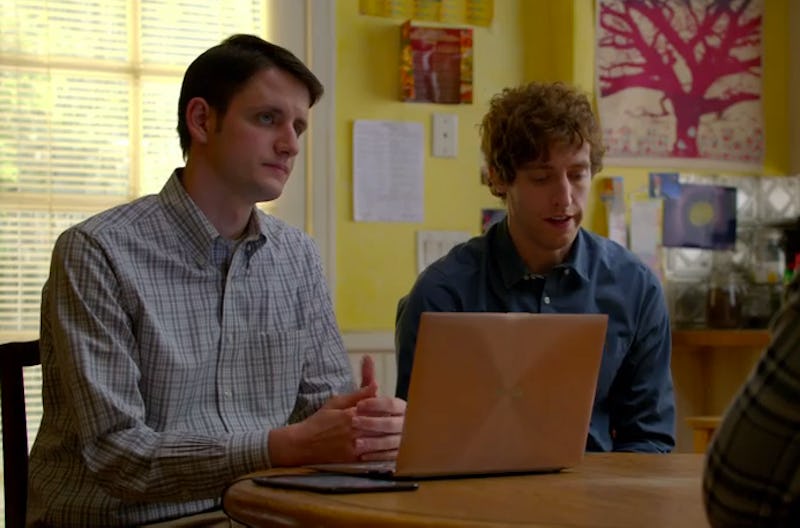 HBO's newest comedy's already got a whole lot of people enamored. A new episode of Silicon Valley airs tonight alongside a new episode of established hit Game Of Thrones, and we've got two new clips that show that the former's likely to keep hitting close to home for a generation of techies even as it continues to satirize that world.
Silicon Valley has so far received praise from the comedy world and mixed reviews from the bro-y tech world it's portraying; Marc Andreessen loves it. Elon Musk hates it," USA Today 's Marco della Cava wrote. "But it seems everyone in Silicon Valley has an opinion about Silicon Valley."
Silicon Valley seems off to a pretty stellar start, with The Hollywood Reporter's Tim Goodman commenting in his review that "this series needs no time to find its legs. Its premiere is confident, spot-on, searingly funny and uncommonly insightful." He also states that Silicon Valley "is, immediately, HBO's funniest series and quite possibly the most likely to lure a large audience." Heading into the second episode, I guess we're closer to finding out.
You can watch two clips from tonight's episode below. All signs point to a solid night of television.
Image: HBO/Jaimie Trueblood