Ed Sheeran's On the 'TFiOS' Soundtrack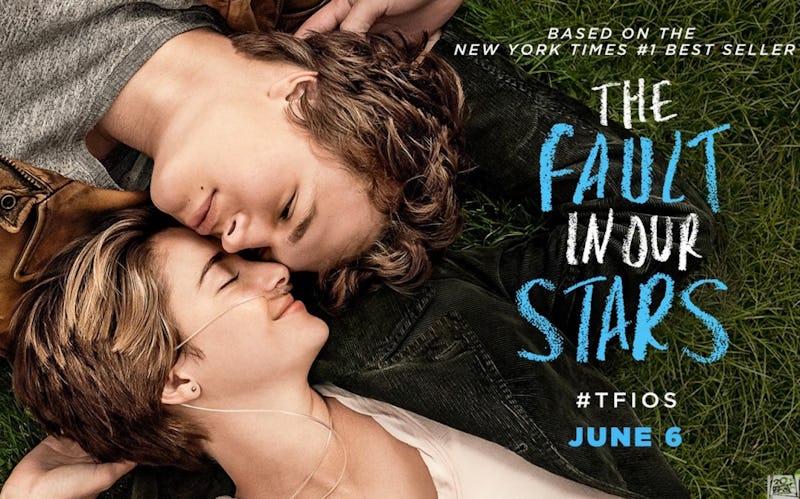 Looks like the plot and characters of The Fault In Our Stars' movie adaptation aren't the only things destined to make you sob your brains out in the following months: The soundtrack's also clamoring for that honor. The track list for The Fault In Our Stars soundtrack is out, basically, and from what we've heard already we're getting teary just in anticipation of the theater.
The track list in question:
1) Ed Sheeran – "All Of The Stars"2) Jake Bugg – "Simple As This"3) Grouplove – "Let Me In"4) Birdy & Jaymes Young – "Best Shot"5) Kodaline – "All I Want"6) Tom Odell – "Long Way Down"7) Charli XCX – "Boom Clap"8) STRFKR – "While I'm Alive"9) Indians – "Oblivion"10) The Radio Dept. – "Strange Things Will Happen"11) Afasi & Filthy – "Bomfallarella"12) Ray LaMontagne – "Without Words"13) Birdy – "Not About Angels"14) Lykke Li – "No One Ever Loved"15) M83 – "Wait"
There will undoubtedly be a few fans sad to see that Troye Sivan's beautiful fan song "The Fault In Our Stars" won't be on the soundtrack, but I am somewhat soothed by the presence of Sheeran, who wrote the end credits song. There's laso M83's "Wait," which Fault director Josh Boone noted on his twitter is a song he "listened to on repeat driving to and from the hospital where one of [his] best friends was dying of cancer." Now that's a devastating personal touch that will certainly add to the gravity of the film.
In the meantime, take a listen to Sivan's song, which has gone platinum in Australia and the proceeds of which continue to be donated to Sivan's local children's hospital's oncology department:
Image: 20th Century Fox