7 Light Jackets You Need for Spring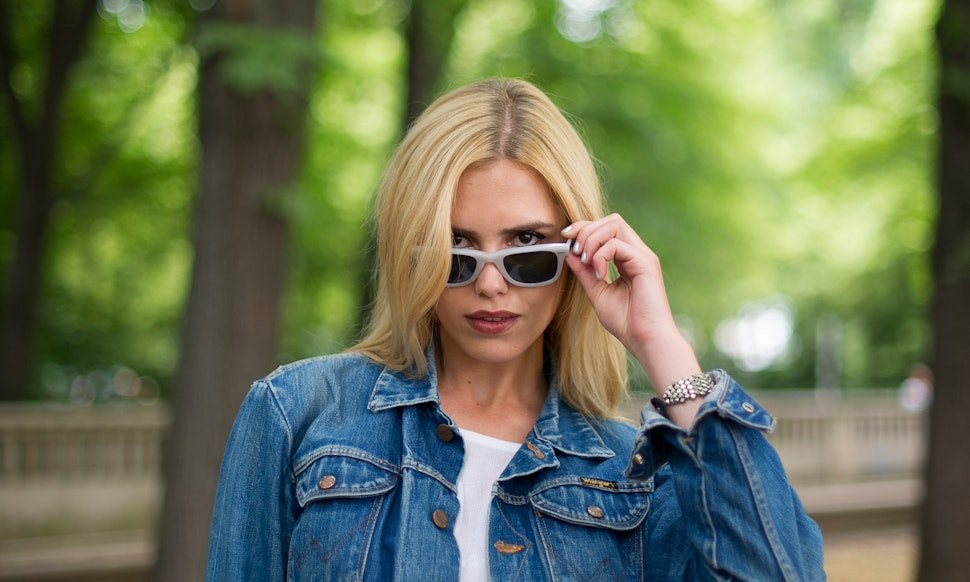 Timur Emek/Getty Images Entertainment/Getty Images
It's time to officially ditch those heavy coats and fleece-lined parkas. It's "light jacket" weather (for a majority of the country, anyways — sorry, Chicago), which means a few things to you: 1) Feel ya MUCH later, winter. 2) Yay, sun! 3) It's time to stock up on some sleek spring outerwear. From silk bombers to oversized jean jackets, here are the essential jackets you need to keep you slightly warm this season.
THE JEAN JACKET
If you don't already have this staple piece in your wardrobe, now's the time to make one yours. Consider a traditional denim shade (not too light or dark or distressed) that won't ever go out of style so that you can wear it for years to come.
Rag & Bone Crop Denim Jacket in 'Perfect Blue', $253, nordstrom.com
THE BOMBER JACKET
Your other bomber jacket may be too thick for this sunnier weather, so consider one made with lighter fabrics.
Women's Lightweight Twill Bomber Jackets, $36, oldnavy.com
THE TRENCH COAT
Don't let a couple of rain showers dampen your spring. Prepare yourself for the season's sometimes unpredictable weather with a chic, iconic trench coat.
Collection Icon Trench, $298, jcrew.com
THE MILITARY JACKET
This lightweight military parka is casual enough to style over a pair of jeans, but stylish enough to wear over a dress. Basically, it goes with everything and you need one.
Women Military Jacket, $69.90, uniqlo.com
THE VARSITY JACKET
If you're all about the sporty trend this spring, then you need a varsity jacket, like this one from Madewell. By the way, it's on sale!
Varsity Zip Front Jacket, $79.50, madewell.com
THE BLAZER
A blazer no longer has to mean your outfit is stiff and stuffy. Find a lighter version in a more playful print, like this cotton, seersucker-inspired blazer. Wear it with cut-offs to give an otherwise casual outfit a touch of elegance.
THE FLORAL JACKET
What's spring without a proper floral and pastel-colored jacket?
Rebecca Minkoff Wes Floral-Print Motorcycle Jacket, $238, neimanmarcus.com