'Game Of Thrones' Continues Piracy Reign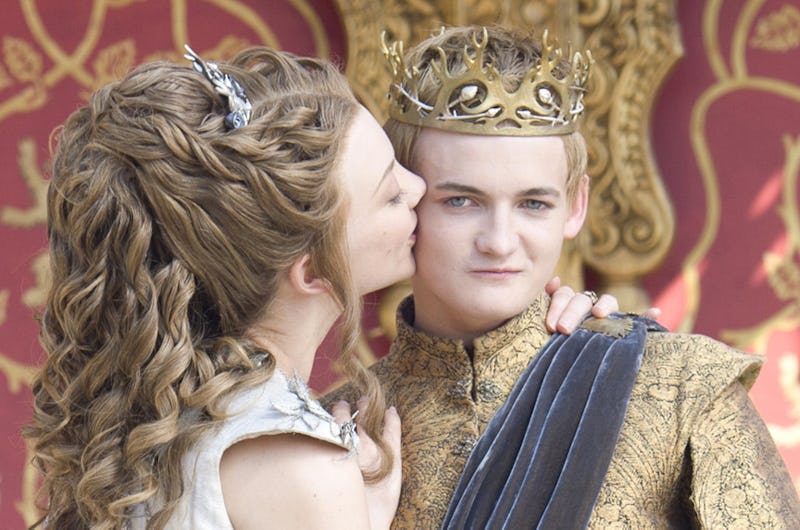 This past week's episode of Game Of Thrones is still circulating through headline after headline for what it pulled out in its final moments. But there are plenty of things that made this episode of Game Of Thrones a big one, and it's not just the plot. Game Of Thrones ' "The Lion and the Rose" also broke some records when it came to piracy.
HBO's biggest fantasy series has been amongst the most frequently downloaded series since its very beginnings, but "The Lion and the Rose" broke Game Of Thrones' own records for download per single episode. 193,000 people downloaded a single copy alone, with 1.5 million total pirating the episode. For reference: The Breaking Bad finale triggered about 500,000 illegal downloads, and last season's Game Of Thrones finale had over a million people downloading a copy of the show within just one day.
We've talked about Game Of Thrones' piracy issues before, back when it was listed as the most pirated show on TV, with Breaking Bad trailing behind at a distant second. That seems to remain the case, for many of the same reasons: People want their juicy, watercooler shows fast, easy, and cheap, and that lust for convenience only increases tenfold when what's being watched is an episode guaranteed to dominate discussion.
HBOGo may be fast, but it's also not cheap, and considering the constant crashing it's not exactly easy. In fact, sometimes trying to watch Game Of Thrones through HBOGo online can be like trying to deal with Joffrey: Petulant, way less smart than it thinks it is, and (spoiler alert) definitely gonna choke before the event's over.
Images: HBO, Tumblr