Aaron Paul Gets Groovy In 'Decoding Annie Parker'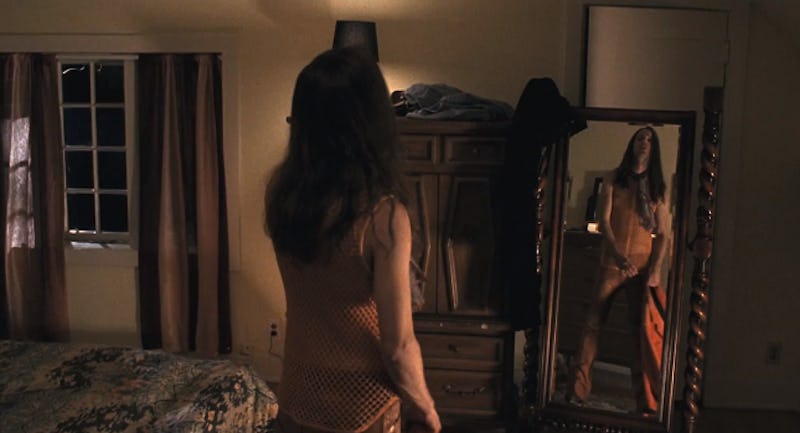 Warning: The man you see in this clip from Decoding Annie Parker is not Jesse Pinkman. I am sorry to break it to you, but Jesse Pinkman is gone, no matter how many times Aaron Paul will probably say "bitch" in public for the rest of his life. But we can all take solace in the fact that Aaron Paul is still around, being Aaron Paul — which sometimes includes dancing shirtless in front of a mirror in a wig. Bless.
This moment of glory comes to us via Decoding Annie Parker, a film whose IMDb description reads "Love, science, sex, infidelity, disease and comedy, the wild, mostly true story of the irrepressible Annie Parker and the almost discovery of a cure for cancer."
Sounds like a wild ride. Alongside Aaron Paul it also stars Rashida Jones, Alice Eve, and Helen Hunt; Samantha Morton plays title character Parker. Paul plays a man named, well, Paul, Parker's love interest who describes himself as a Canadian pool man.
The trailer (which you can see below) paints the film as very much a cancer dramedy, but from this clip of Paul's Paul dancing around in those costumes you'd think it was an outtake from Almost Famous.
Paul dancing:
The trailer:
Image: Entertainment One Films