Will There Be A 'Southern Charm' Season 2?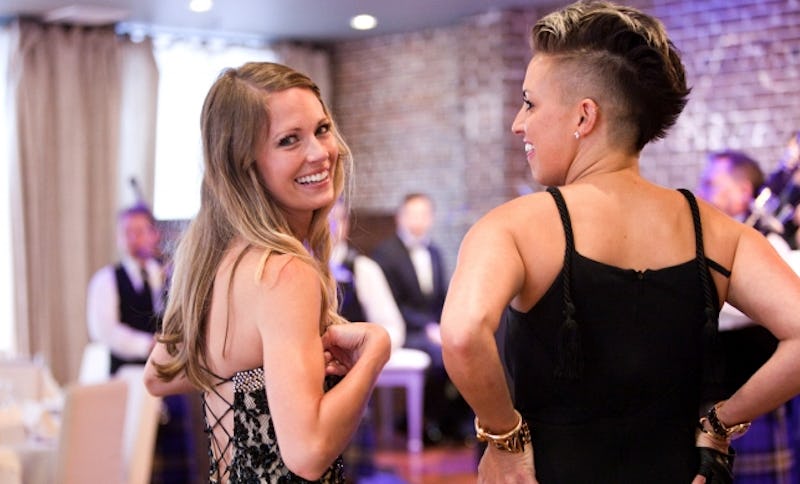 After only eight episodes, the season finale of Southern Charm airs Monday night. While the preview of the new episode surely left fans with questions (Is Thomas breaking up with Kathryn?! They just had a baby!), there is one question that is the most important of all: Will there be a Southern Charm season two? There is no official word yet, but judging by the show's ratings and Bravo's past decisions, it looks like it's going to be a close call.
The two most recent episodes of Southern Charm both brought in over one million viewers, but the previous episodes didn't break that mark. According to Zap2It, the show averaged 955,000 viewers per episode as for April 1. If the recent pattern is any indication, the finale should draw over a million viewers and boost the average above one million.
Southern Charm is no Real Housewives, so it cannot be compared to a show of that magnitude. For instance, the sixth season of The Real Housewives of Atlanta is averaging nearly 4 million viewers per episode. If Real Housewives is the major league, shows like Below Deck and Vanderpump Rules are in the minors and so these series make for better points of comparison for Southern Charm.
Take Below Deck, which was renewed for a second season by Bravo, for example. The reality show about yacht employees (for real) drew in over a million viewers for every episode other than a "lost footage" special which aired after the finale. Vanderpump Rules, recently renewed for its third season, drew in an average of around 1.5 million for both its first and second seasons. Southern Charm's fate is likely to depend on finale rating to up its average and Bravo will have to take a look at how the show's popularity has grown as the short, eight-episode season progressed. It could be that Southern Charm just took some time to find its footing.
If Bravo does decided to continue with the show, they'll have plenty of new developments to cover. Thomas Ravenel and Kathryn Dennis, who appear to be splitting up in the preview for Monday's episode, recently had a baby together and Cameran Eubanks got married earlier this month. Then there's the already failed Senate campaign Ravenel will need to start working on soon. And seriously, what good is Bravo reality TV, if it doesn't bring fans delusional career ventures? Sonja Morgan's toaster oven business taught us that! So go on, Bravo, renew Southern Charm. We need to see this go down.
Image: Bravo