'Bachelorette' Contestant Dies After Accident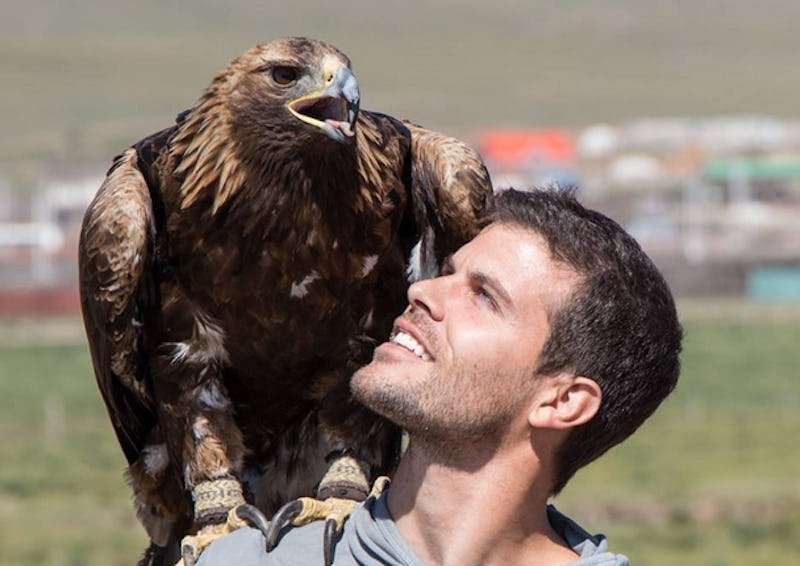 The family of a contestant set to appear on the new season of The Bachelorette has just received some extremely sad news. Bachelorette contestant Eric Hill has died following a paragliding accident in which his parachute collapsed. Hill — who was highly adventurous, but more on that later — was in critical condition and put in a medically-induced coma after the accident which occurred on Sunday in Utah. He was 31.
News of Hill's accident spread soon after the accident with his family and friends posting messages asking for prayers and support on social media. Hill's sister, Karen Tracy, was the one to announce his passing Wednesday on Facebook. She wrote:
Eric shared his final journey with us this morning as all his immediate family were able to be at his side when he passed away. Thank you to all of your love and support and prayers and fasting. It was amazing to be with so many of his friends and family yesterday in the hospital who came to express their love for Eric. He gave us such a gift of a life fully lived and fully shared, and allowed us all to be a part of his last adventure here on earth. It is hard to think of life without his bright spark, but we know he is on to new adventures. We look forward to carrying on his legacy here and greeting him joyfully again someday. I love you so much, little brother!
Hill was already eliminated from Andi Dorfman's season of The Bachelorette, which is currently filming, when the accident occurred. It seems horrible to think about the show along with a tragedy like this, but unfortunately that is the reality for the show's producers who have never been faced with anything similar in the past. Hopefully, the show will use tact and give Hill either the appropriate inclusion in the series or edit him out all together depending on his family's wishes.
Hill's adventurous spirit extended far beyond joining The Bachelorette and paragliding. He was in the middle of a journey to every U.N. recognized country when he joined the show. His mission called, Go With Eric, The Global Odessey, was documented on his website and on Facebook. Hill was attempting to break two world records: "the youngest American to visit every country and the fastest human to visit every country." Hill had already visited many countries and posted many pictures of his adventure online. When Hill took a break from his goal to join the show, a message was posted on Facebook reading, "Don't worry friends, Eric will be posting again soon! He is off on different kind of adventure (some of you may have already heard) for another month."
Our condolences go out to the friends of and family of the very inspirational Eric Hill.
Images: Eric Hill/Facebook