Best Sunscreens for Face with SPF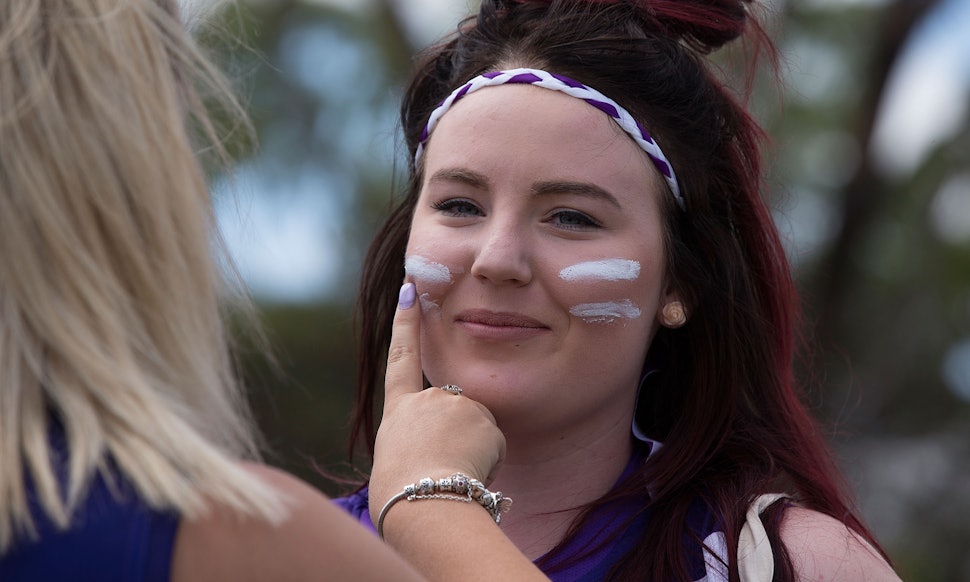 Will Russell/Getty Images Sport/Getty Images
This post originally appeared on Lifestyle Mirror.
Remember those days of frying in the sun and wearing your irritated burn as a badge of pride? We'd like to forget those too and are proud to say we've embraced wearing sunscreen everyday. From SPF-infused moisturizers to simple sunscreens with added anti-aging benefits, it is by far the most effective way to keep our skin looking young, healthy and happy.
The only problem is the unwanted shine and oil that seems inevitable and makes makeup melt almost immediately. Not to mention, the almost unpreventable post-lotion breakout. Well, we're here to let you in on a little secret... there are shine-free, anti-aging sunscreens that won't make your foundation fall off in a puddle.
It's time to throw out those blotting papers and find the kind of sunscreen that will do more with less (oil, that is). We've done the hard work for you, putting together ten of the best protective lotions that will keep your face blemish-free. Whether you're looking for stronger protection against UVA/UVB rays or a moisturizer that will keep your foundation intact, we've narrowed it down to the best of the best that will benefit your skin and boost your confidence in the sun.
More from our partners at Lifestyle Mirror:The Best Self-Tanners for Commitment Phobes5 Foundation Mistakes You Didn't Know You Were MakingThe Benefits of Olive Oil for Hair
The Everyday
Lightweight, oil-free and perfect for under makeup.
The Primer
Protection and primer in one.
The Beach Go-To
Water-resistant formula that's perfect for your beach bag.
The Shield
Nothing's getting through this intense, yet weightless lotion.
The Anti-Aging Magician
Let your sunscreen do double-duty.
The Popular Kid
There's a reason why every beauty editor relies on this standby.
The Grab & Go
This water-based SPF is perfect to reapply throughout the day without fear of breakouts.
The Glow
The Faux Flawless
Pretend you #wokeuplikethis.
The Legit Moisturizer
We'd use this formula even if it didn't have sunscreen.