Today's The Perfect Date! Let's Celebrate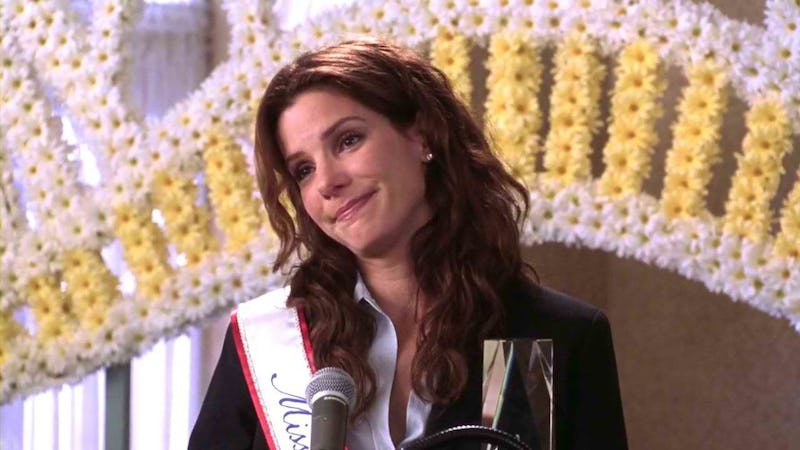 What's your perfect date? Was your answer a long walk on the beach, an epic cheeseburger, a Sandra Bullock movie marathon? If the last one is the case, then you know that today is April 25, and for all you Miss Congeniality fans, that means today is the perfect date .
Did you forget about Miss Congeniality? The Sandra Bullock-starring comedy about a rough-around-the-edges FBI agent who goes undercover as a beauty pageant contestant to investigate a terrorist threat? How could you. It was the fifth highest grossing film during its opening weekend in the United States and it got nominated for two Golden Globes. (2000 was a much simpler time, people.)
In honor of the film's iconic reference to April 25, which has reached the same cult status on social media as Mean Girls' October 3, the movie's title was trending on Twitter, which got us thinking — how would Bullock's Detective Gracie Hart celebrate her "perfect date"? It's a great question to ask.
Get out your light jackets, your sunglasses, your picnic baskets, your sunscreen, your ketchup packets, and your doughnut place coupons because Gracie Hart really knows how to get down on April 25. It's the perfect date, after all.
But first, the original perfect date response:
Gracie Hart's Perfect Date
There would be steak-eating:
And beer-drinking:
And doughnut-stealing that would later lead to eating:
And lots of talking with food in your mouth but #nojudgment:
But then there'd be dress-up and self-defense classes:
Followed by dancing:
She'd threaten you:
But then convince you that even though she beat the crap out of you, ate like a neanderthal, and stole doughnuts — you still totally want to kiss her:
Happy April 25, everyone — enjoy your perfect date.
Images: Warner Bros., LifeWithAmberlyJoe (2), Giphy, qatarcultureclub/Blogspot, VirginiaBoecker, Whifflegif, Rebloggy, mrhankey/Tumblr, Giphy, moviesblog/MTV