Get A Sneak Peek At 'Gotham'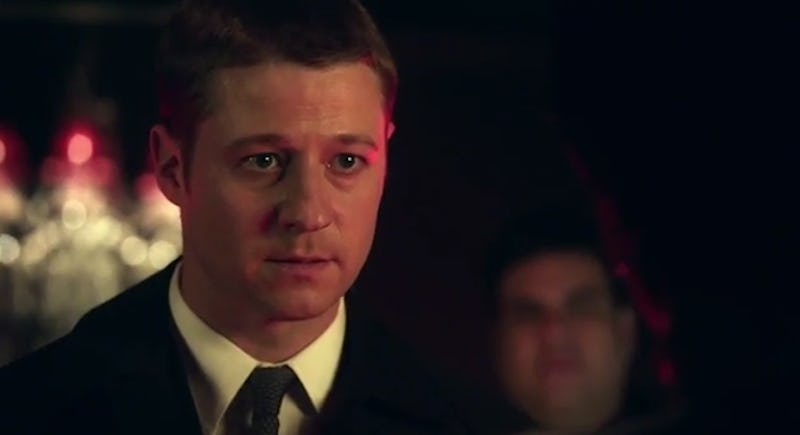 Finally, a new drama to get seriously stoked about. Fox just released a sneak peek of their new series Gotham, and holy cow do I have goosebumps. Set your DVRs in advance — you're going to want to watch this origin story.
The trailer for Gotham promises us a dark, gritty crime show with lots of throwbacks to the Batman universe. Gotham takes place in Batman's home city at its very worst, years before the vigilante ever steps foot inside the Batmobile. I've seen a lot of different versions of the Batman story and not once does Gotham seem like a city I'd want to settle down in, but here it's on the cusp of true chaos. The young Jim Gordan (Ben McKenzie) is our hero in Gotham, but he's not the only familiar name. We'll see Bruce Wayne (David Mazouz of Touch) take the first steps towards becoming the Dark Knight as well as encounter the younger versions of Catwoman (Camren Bicondov) and the Penguin (Robin Lord Taylor).
While fans of films like The Dark Knight trilogy may find Gotham's story familiar, it's clear that the series will do more than simply set the stage for Batman's breakout. The city of Gotham is a character unto itself, and Gotham will take us through its inevitable collapse — the one that made Batman a necessity in the first place.
Needless to say, I am very excited.
Fox has not yet released an official air date for Gotham.
Image: FOX