You May Have a Chance With This 'TVD' Star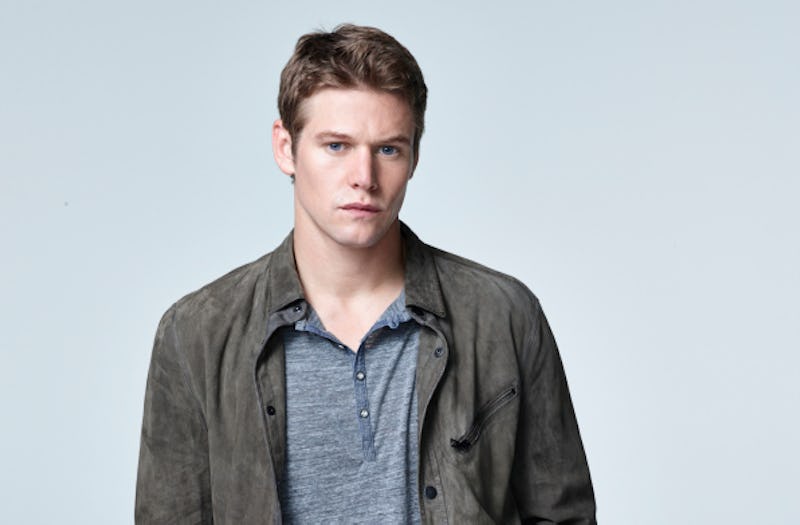 No disrespect to Stefan or Damon Salvatore, but if I had to pick one of the guys to date on The Vampire Diaries , I would choose Matt Donovan (Zach Roerig). He's by far the most level-headed on in the entire group, and those baby blues could melt the hearts of even the coldest vampires. (In fact, they have. Even Katherine didn't have a bad thing to say about the Mystic Grill's bartender.) So what do we know about Zach Roerig, the cute guy who plays the only "normal" in a sea of supernatural friends on The Vampire Diaries? (Like, is he available to date fans?) Here's what we've gathered so far.
Though he's most recognizable for his role on The Vampire Diaries, soap opera fans will be very familiar with the actor. Roerig played Casey Hough on As The World Turns from 2005 to 2007 for a whopping total of 275 episodes. After that role ended, Roerig moved on to yet another soap — he had a 13 episode arc as Hunter on One Life to Live in 2007. Then there was the leap to prime time in 2008 with Roerig's recurring role on Friday Night Lights as Tyra's boyfriend. Instead of playing the nice, sweet boy-next-door as he does on The Vampire Diaries, Roerig played the not-so-nice bad boy (technically he was actually a bad "rodeo cowboy") who snatched Tyra up from sweetheart Landry. Perhaps being around all of those Texan football players during his guest stint on the show paid off, because shortly after his Friday Night Lights gig, the actor booked his fame-making role as nice southern boy and football player Matt on The Vampire Diaries where he would melt our hearts alongside the dearly departed Rebekah:
But what's Roerig's deal off screen? We don't know too much about Roerig's dating history, but like several of his Vampire Diaries co-stars, he has dated within the cast. The actor dated (and was totally adorable with) his Vampire Diaries co-star Candice Accola, but, sadly, just like Matt and Caroline's onscreen relationship, the two broke up in March of 2012. Though not much is known about his other relationships, Roerig does have a daughter, whom was born in 2011, with his ex Alanna Turner. Roerig filed for sole custody of his daughter in the fall of 2013 due to her mother's legal troubles. As of right now, it appears that this dad is single, just like his character Matt is on TVD.
You can tune in to see baby-blue-eyed Matt Donovan on The Vampire Diaries this Thursday at 8 PM for the Season 5 finale.
Image: CW