Here's How You Can Make All Your Own Makeup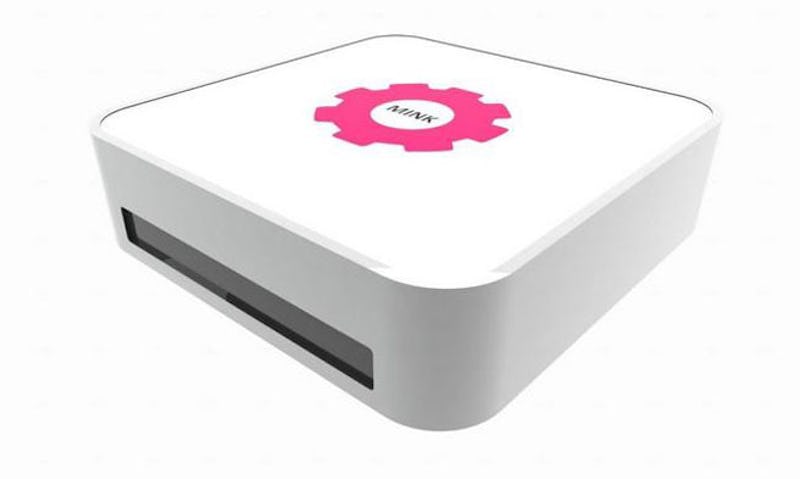 Cher Horowitz may have had the most enviable technology when it came to organizing her wardrobe, but even she couldn't fathom the amazingness that is this groundbreaking beauty invention. At this week's Disrupt conference, Harvard Business School grad Grace Choi introduced Mink, a 3D printer that will allow users to create any shade of makeup — be it lipstick or blush or eyeshadow — in the comfort of their own home.
The concept is simple: You obsess over Lupita Nyong'o's red lipstick and think "I have to have it." With Mink, you can, and it's as easy as pointing, clicking and printing. Mink will let users choose any color that they see online or in photos, transmit it to Photoshop and then hit "print" to create small tins of lipstick, eyeshadow, creams and more. Um, incredible, right?
But what about the quality of the makeup, you ask? Choi aruges that "most makeup comes from the same basic substrates, from high-end labels like Chanel all the way down to the cheap stuff available at drug stores." Substrates are what form the base for lipsticks, eyeshadows, blushes, etc., and when they're all mixed together with pigments, they create formulas. I'm not sure I completely agree that all makeup is created equal (i.e., Lancôme vs. Wet n' Wild), but Choi says she's come up with a standardized formula that the printer will use for each different type of makeup.
Still, Choi probably understands that while exciting and innovative, Mink won't stop you from buying most of your makeup at the store. After all, Mink's main demographic is 13 to 21-year-old girls — consumers who aren't spending their allowances on high-end, luxury makeup products from Tom Ford or Dior. But it definitely satisfies the instant gratification feeling that's practically becoming a standard with all of technology's offerings as of late. And when it comes down to it, it'll be much more convenient to print out a pink lipstick to match a last-minute ensemble swap than it is to run out to the nearest drugstore to get it.
Mink will be available for purchase next year and will cost less than $200. Let the countdown begin.
Image: MInk