Plus-Size Ladies Remake Beyonce's 'Flawless'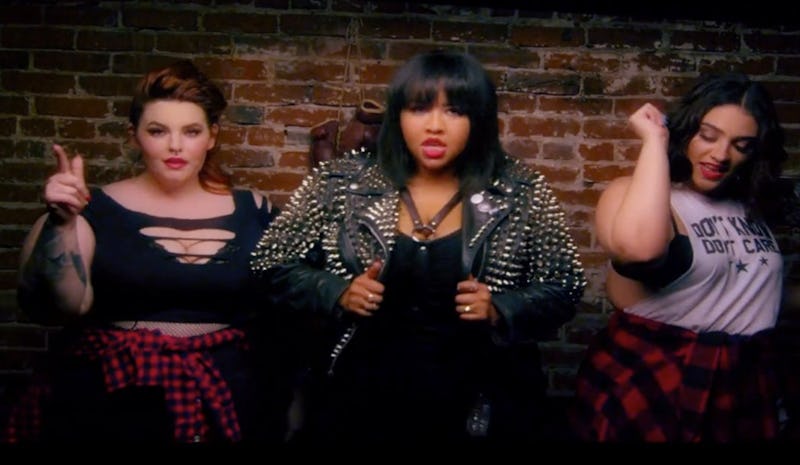 What could make the Beyoncé song "***Flawless" even more awesome than it already is? Maybe if it was used to promote body positivity and fat acceptance. Plus-size blogger and huge Beyoncé fan GabiFresh has come out with her own video for "***Flawless," one that features plus-size women who also proudly proclaim that, just like Queen B, they "woke up like this" and are absolutely gorgeous.
The video features GabiFresh and two other women from the world of plus-size fashion, Nadia Aboulhson and Tess Munster, and all three ladies kill it. GabiFresh writes that she hopes the collaboration will show that "we are not competing to be the Top Dog in our niche — we are supportive of each other and are all working toward the same goal: body positivity and inclusivity."
And it's an important goal to work towards. As GabiFresh also says in the post, "As a fat woman of color, I'm often treated differently than my thin, white peers. By brands, by fellow bloggers, by the media ... I get hate mail and trolling comments from people who call me disgusting and say I shouldn't be allowed in public." This video is her answer to that hate. It's a message that "you don't have to be a certain size to claim your flawlessness. Fat is not a flaw."
So checkout GabiFresh's Twitter hashtag #everyBODYisflawless and prepare to fall in love with her video.
Image: GabiFresh