16 Things Lorelai Taught Us for Mother's Day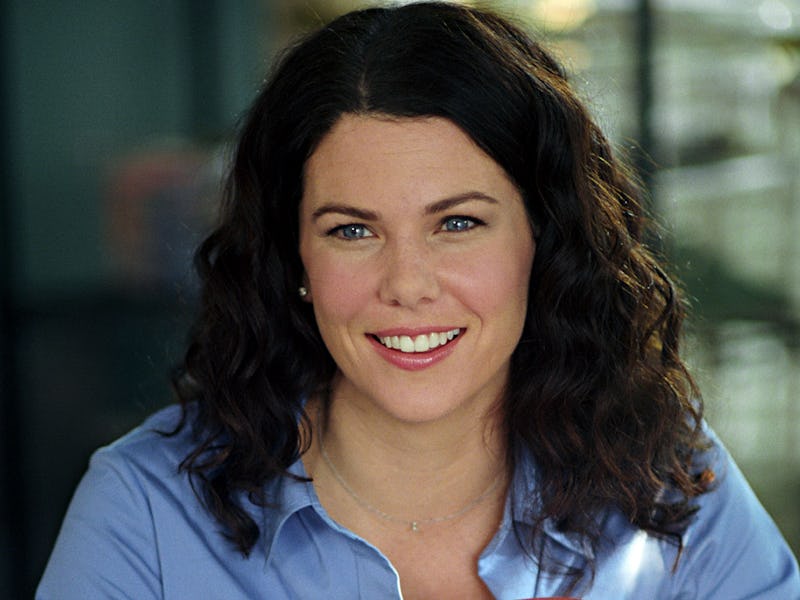 There are a lot of great TV moms out there, but one of the undisputed bests is Lauren Graham's Lorelai Gilmore from Gilmore Girls. We first met this mom years after she'd moved up from hotel maid to hotel manager after giving birth to her daughter Rory at just age 16. She'd left behind the safety net of her WASP-y parents to forge her own life and quickly became a staple of Stars Hollow's small town charm.
As she continued to grow throughout the seasons we watched her put her pride aside and take a loan from her parents so she could send her daughter to the best school. We marveled at her coffee-fueled tenacity as she worked hard to build the best life possible for her two-person family. We cheered when she saved up enough money to eventually buy the Dragonfly Inn, we celebrated when she finally realized her romantic chemistry with diner-owner Luke, and we cried when she graduated business school and slowly started building a better relationship with her family.
The young mom who started motherhood as a teenager prevailed against all the odds stacked against her and managed to maintain her sense of humor through it all. So celebrate this Mother's Day with the best of Lorelai's motherly wisdom.
DON'T LET THE HATERS GET YOU DOWN
WHEN IT COMES TO LOVE YOU CAN'T EXPECT TO SOUND RATIONAL
AND IF YOU'RE GOING TO DATE A BAD BOY, AT LEAST BE SURE HE HAS A COOL RIDE
IT'S OKAY TO LAUGH AT DIRTY SOUNDING NAMES
SLEEP IS THE MOST IMPORTANT
AND SATURDAY IS FOR PRE-RESTING
LETTUCE ESSENCE TOTALLY COUNTS AS A VEGETABLE
THERE'S ALWAYS TIME TO PURCHASE CHOCOLATE
TAKE TIME TO ASK THE BURNING QUESTIONS
IT'S OKAY TO BE SAD AFTER A BREAKUP
IT'S NOT JUST A TV SHOW
START YOUR DAY OFF RIGHT
FLEXIBLE MEANS WHAT YOU WANT IT TO MEAN
SNOW IS THE BEST
FAIRNESS COUNTS
AND MOST IMPORTANTLY: ONCE A GILMORE GIRLS FAN ALWAYS A GILMORE GIRLS FAN
The series may have ended seven years ago but Lorelai's sage advice is still relevant and she's still one of TV's coolest moms. So the show may be over, but we're never going back to a Lorelai-less world.
Image: Warner Bros.; Giphy; Tumblr/Tilty; Tumblr/kissmyastrology; Blogspot/beckybraveslondon [3]; Tumblr/scottmcutie; Pinterest; rebloggy; Tumblr; Tumblr/oakenbabes; Tumblr/friday-night-dinner; Tumblr; Tumblr/lukesdiner; Tumblr/crystareeds; Tumblr/goldenstories; giphy