'Gotham' Will Hopefully Follow Origin Stories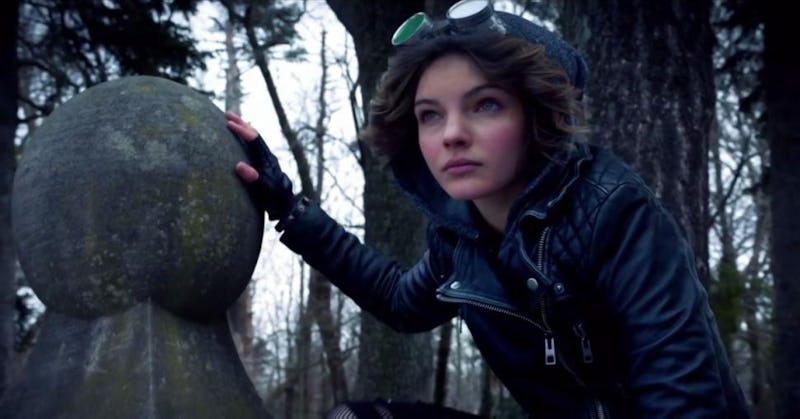 The upcoming Fox series Gotham is expanding the roles of some of its cast. According to The Hollywood Reporter, the Batman origin story has promoted three guest stars from the pilot to series regulars. According to the report, Cory Michael Smith, Victoria Cartagena, and Andrew Stewart Jones will be regulars when the show — which has already been ordered to series by Fox — premieres in the fall.
So who are these series regulars? Cartagena will play Renee Montoya, a Gotham Police Department detective working in the major crimes unit. (We get the feeling that, in Gotham, that unit is pretty busy.) Jones will portray Crispus Allen, another detective within the department, and Smith will portray Edward Nygma, who will go head-to-head with Batman later in life as the Riddler.
All of these characters have a place within the Batman universe, so their inclusion in Gotham hints at some major events that could play out — or, at the very least, be set up —within the show. In a Batman comic series, detectives Crispus Allen and Renee Montoya are partners who are investigating a corrupt member of the Gotham Police Department. When the corrupt member finds out, he kills Allen, whose body then becomes the host for the vengeful spirit The Spectre. Allen's death pushes Montoya to an emotional breakdown, which leads to her quitting the police department.
Edward Nygma's Riddler origin story could also be incorporated into Gotham. As a teenager, Nygma was abused by his father, leading him to fall into a madness that manifests itself in a compulsion to tell riddles. Prior to his crime spree in Gotham, he used his intelligence and wit to work as a puzzle master in a carnival, where he tricked players into paying him to play a rigged game.
There is no word yet on whether Gotham plans to borrow from the origin stories within the comics, but it is safe to say that including these characters means that the show will pay attention to the details of the Batman mythology. The show certainly has enough material to mine from, and, hopefully, they'll do the original material justice.
No word yet on when the series will premiere, but Fox is giving us at least 13 episodes of this Batman origin story. I, for one, can't wait.
Image: Fox