Your Nails Can Be Pretty AND Eco-Friendly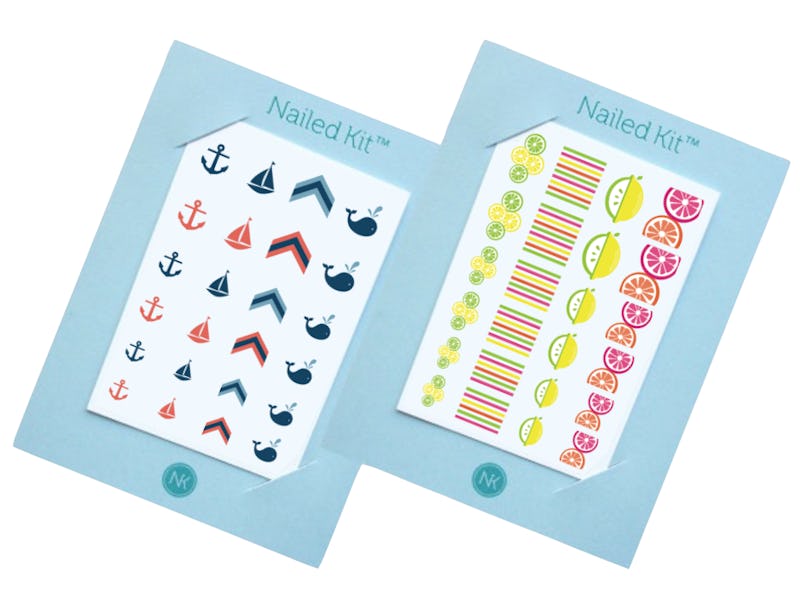 In the past few years, nail art and nail designs have become sort of a big deal. Between the growing trends of Instagramming our manicures and colorful essie collections, the beauty fad seems here to stay for at least a little while longer. And now you can even have perfectly designed nail art without having to deal with the tricky task of painting your own nails or any gross chemicals. San Francisco-based company Nailed Kit has released a new collection of nail decals that are entirely non-toxic and cruelty-free.
Nailed Kit nail decals were created for those of us who want intricate, fun nail designs, but don't have the patience or skill (yup, that's me) to give ourselves the ideal manicure. They go on the same way you would apply a sweet temporary tattoo, and the company's newest collection is entirely free of toxins, which is an added bonus in a world where beauty products are becoming more and more mysterious (and scary).
Teaming up with talented graphic designers, Nailed Kit aims to produce unique nail decals, and their new eco-friendly collection is perfect for spring and summer, featuring nautical and tropical themed designs. And pineapples. Which are, apparently, very trendy as far as fruits go.
Eco-friendly beauty products have been around for a while now, but it's nice to see more areas of the industry (including a lot of polish producers) joining in and removing harmful toxins from their products. And, as for nail decals, Nailed Kit is the first company I've seen that's making eco-friendly options, so kudos to them for jumping on that. Plus, now you can put tiny pineapples on your nails. And if that's not exciting, I don't know what is.
Image: Nailed Kit