A New Side Of Rashida Jones In 'Tribeca'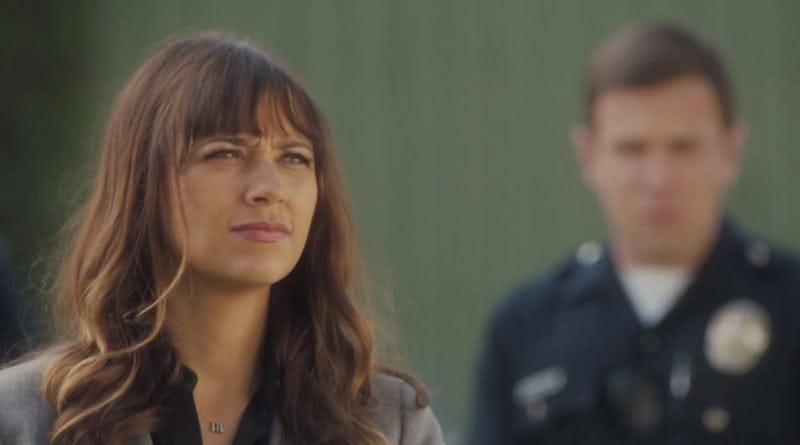 Rashida Jones' departure from the role of Leslie Knope's best friend on Parks and Recreation left a lot of people pining for what used to be. But what comes next seems pretty exciting, too: Jones' Angie Tribeca , produced by Steve and Nancy Carell, is coming to TBS. And it seems as if her character takes a comedic direction we haven't necessary seen Jones tackle before.
Jones has been playing the "straight woman" for quite a while now: Karen on The Office stayed out of the fray and commented on its levels of ridiculousness; Ann on Parks wasn't that different in that regard; she, too, was one of the most level-headed of the Parks and Rec ensemble.
Angie Tribeca, though, does not seem to be a straight woman. In fact, Angie Tribeca in general seems a show that throws Jones right into the middle of its wackiness — which would make sense, given she's the title character.
Angie Tribeca follows Jones' Angie in her police comedy setting. According to Deadline, the show "focuses on an eccentric but brilliant group of LAPD detectives who investigate crime, reveal way too much personal information, and refuse to rest until justice has been served… sort of."
A whole lot of people — including but not limited to Leslie Knope — were heartsick over the departure of Ann Perkins. But we should probably make some room for Angie Tribeca, because she seems like she might turn out to be a pretty solid next move.
Image: TBS