This New Sex App May Save Your Relationship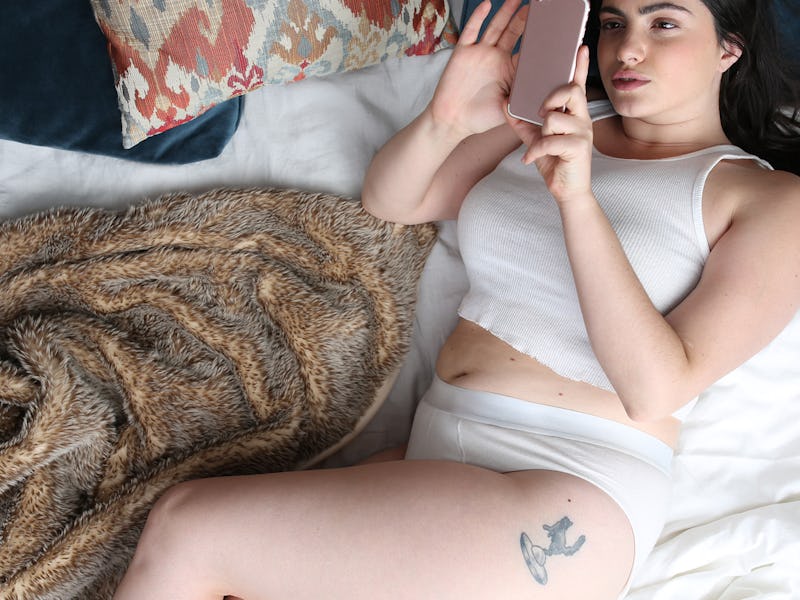 Relationships are arduously tricky on their own, but living far away from your partner only makes matters worse. I've only had one long-distance relationship, and it ended for the reason that many long distance relationships probably end. Sex can be an essential component of a functioning partnership and well, when people live far apart, they likely just aren't having enough of it.
But! There's a new device from sex toy purveyors OhMiBod that could help make this problem a thing of the past. The company sits "where tech and pleasure come together," and previously caught our notice a few months ago with a pair of remote control vibrating panties. Powered by Bluetooth, their new "Remote" app allows partners to sexually satisfy one another via digitally connected vibrators.
Users are now able to use the app within 50 feet of their partners, but OhMiBod plans to install an update that allows the app to function without distance constraints. The app even includes a "number of different control modes including touch to play, tap & record, accelerometer control, voice input, as well as pre-set patterns," according to its website. Sex will never be a bore again, since the app creates a plethora of imaginative ways to pleasure your partner from afar. It almost encourages users to be a bit more adventurous in the bedroom, which never hurts, right?
Another nifty and practical thing about the app is that it's designed for both solo and partner play, so even if you're partnerless, your remote-operated vibrator can be your new best friend and playmate. Just think of all possibilities and places you and your vibrator can go!
Image: Bustle Stock Photo