Let's Go Back To The '90s with 'Frozen'!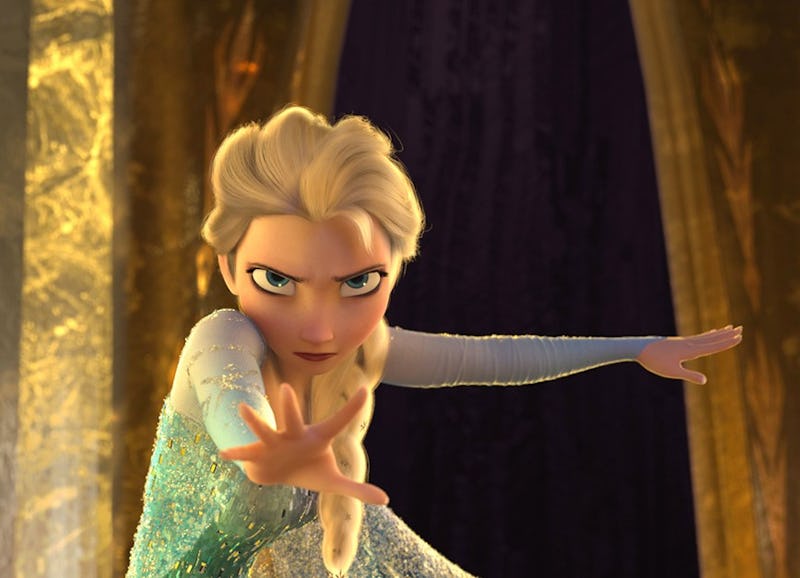 Do you remember the height of Disney's golden era? I'm not talking about Cinderella, I'm talking about its Howard Ashman-Alan Menken glory days, with gems such as Beauty and The Beast, Aladdin, and The Little Mermaid. Not only did all of those three musical movies have scores by the phenomenal Ashman and Menken, but they also were available for you on VHS! Frozen has recently reminded us of these stellar animated films from that time glorious period, so it's only fitting that now we have a video of Frozen as thought it was on VHS in the '90s — cheesy R&B background music and all.
This delightful video imagines the answer to the question "what if Frozen happened to be released in 1995?" It would certainly be a hell of a lot cheesier, but hey, I've got to admit that I have a soft spot in my heart for those Peabo Bryson slow jams of "Beauty and The Beast" and "A Whole New World." And of course, the quality of the video is that of the VHS era, which is pretty funny when paired when the high quality CGI of the actual movie.
And someone, please answer this question: why were the '90s obsessed with tugging at our heartstrings?
If you love the '90s and Frozen (and really, who doesn't?) — then by all means, watch this and enjoy the glorious combination of Disney and nostalgia.
Image: Disney