'Star Wars Episode I: The Phantom Menace' Turns 15: Where Is the Cast Now?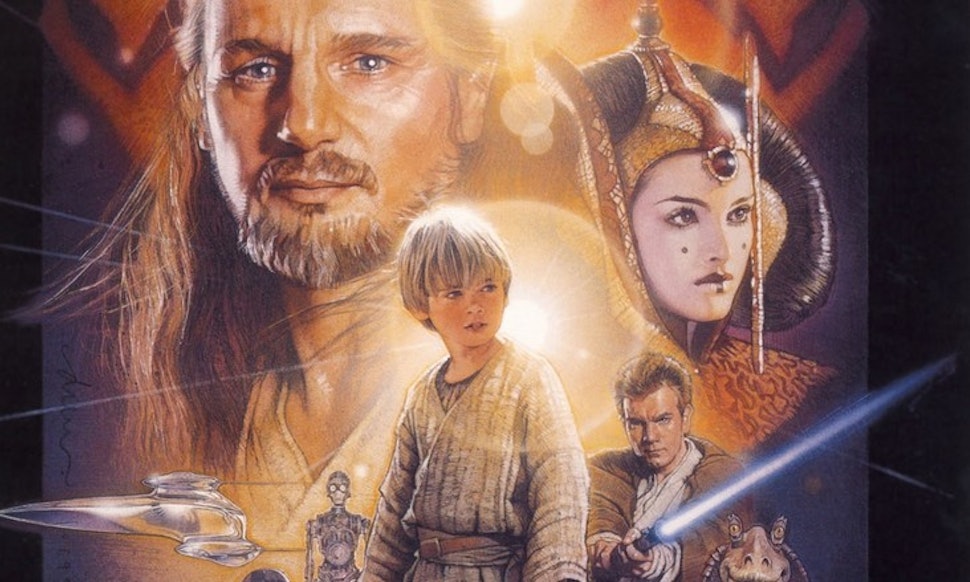 In 1999, Star Wars Episode 1: The Phantom Menace was a theatrical event. Star Wars fanboys lined up around the block for opening night tickets and some of Hollywood's biggest names clamored for the chance to be involved. Of course, hindsight is 20/20 and enthusiasm about the film has, let's be kind and say "dwindled." Fifteen years later, let's look back on where some of the stars of the film are today.
Image: Lucasfilm
THEN: Liam Neeson as Qui-Gon Jinn
Liam Neeson joined Episode I as Qui-Gon Jinn, the Jedi master who mentors Obi-Won Kenobi. He discovers Anakin Skywalker (AKA Baby Vader) and insists on training him even though the Jedi Council is 100% against the idea (Yoda owes him a big "I told you so"). Before Star Wars, Neeson was best known for his role in Schindler's List.
Image: Lucasfilm
NOW: Liam Neeson
Today, Liam Neeson has reinvented himself as an action star, thanks for his kickass turn in 2008's Taken. Maybe working on Star Wars gave Neeson his taste for big screen action?
THEN: Ewan McGregor as Obi-Won Kenobi
Aside from the role of Baby Vader, young Obi-Won was probably the most coveted in The Phantom Menace. The character, who mentors Anakin Skywalker as a Jedi before he grows up to be Darth Vader, is a fan favorite from the original trilogy. Ewan had big shoes to fill to believably pull it off.
Image: Lucasfilm
NOW: Ewan McGregor
It's not like Ewan McGregor faded into oblivion post-Star Wars. Since Phantom Menace, he's starred in films like Moulin Rouge!, Big Fish and Beginners. He has three movies slated for 2014 and two for 2015, meaning you're not going to forget about McGregor any time soon.
THEN: Natalie Portman as Queen Padmé Amidala
Natalie Portman has been a grown up since she was a little kid – just watch The Professional if you have any doubts. That strength and maturity of presence landed her the role of Queen Amidala, the 14-year-old queen of Naboo (and future mother of Luke and Leia Skywalker).
Image: Lucasfilm
NOW: Natalie Portman
Today, Natalie Portman has become a bona fide Oscar-winner (for 2010's Black Swan) for that same intensity that earned her a spot in the Star Wars franchise. In 2015, Natalie will star in the western Jane Got a Gun, alongside her Star Wars costar Ewan McGregor. On a personal note, Natalie has given up much of her Hollywood life in favor of moving to Paris with her husband (Benjamin Millepied, a choreographer whom she met on the set of Black Swan) and their son, where she will be the director of the Paris Opera Ballet (no, really).
THEN: Jake Lloyd as Anakin Skywalker
Jake Lloyd was a relative unknown, best known for his role as Arnold Schwarzenegger's adorable son in 1996's Jingle All The Way. He beat out hundreds of young actors for the role of nine-year-old Anakin.
Image: Lucasfilm
NOW: Jake Lloyd
Jake's acting career came to a pretty abrupt halt after Phantom Menace. He appeared in one other film (Madison, which was filmed in 2000, but not released until 2005) and lent his voice to a series of Star Wars video games before retiring from acting at the ripe old age of 13. In 2012, Jake graduated from Columbia College Chicago with a degree in film and video and he still hits the sci-fi convention circuit, if you're really looking for selfie with Anakin for your Facebook page.
THEN: Ahmed Best as Jar Jar Binks
Ahmed Best was discovered during a Stomp performance in San Francisco and chosen to not only voice the now-reviled Jar Jar Binks, but to provide his movements, making him a pioneer in motion capture acting. Admit that that's cool and then you can go back to hating Jar Jar.
Image: Lucasfilm
NOW: Ahmed Best
Ahmed Best is an Annie Award-winning voice actor who has continued to collaborate with George Lucas on animated installments of the Star Wars franchise. If you'd rather see Ahmed than just hear him (he IS pretty easy on the eyes, after all), click over to Nickelodeon or Disney, where he occasionally guest stars on tween-geared shows like Big Time Rush and Zeke and Luther.
THEN: Ray Park as Darth Maul
Ray Park was a member of the stunt crew, but when George Lucas saw film of him demonstrating use of the double-bladed light saber, he cast him in the role.
Image: Lucasfilm
NOW: Ray Park
Even though Phantom Menace could be considered Ray Park's big break, it's not his voice in the film (it was dubbed after Lucas deemed it "too squeaky") so his first speaking role wasn't until X-Men in 2000, when he played evil mutant Toad. Ray is a longtime martial artist and has pretty much stuck to his action-oriented roots. You can now see him in the G.I. Joe franchise as Snake Eyes.
THEN: Anthony Daniels & Kenny Baker as C-3PO and R2-D2
Anthony Daniels and Kenny Baker have both made careers of their robotic turns in Star Wars. In Phantom Menace, they reprised their roles from the original trilogy.
Image: Lucasfilm
NOW: Anthony Daniels & Kenny Baker
What's up next for Anthony and Kenny? More Star Wars, that's what! They're both confirmed to return for Episode 7.
THEN: Samuel L. Jackson as Mace Windu
Episode 1 was a hot project and everyone wanted a piece of it. Samuel L. Jackson expressed interest in being in the film and was eventually cast in the role of Windu, a member of the Jedi Council who doesn't believe Anakin should be trained as a Jedi.
Image: Lucasfilm
NOW: Samuel L. Jackson
As of 2014, Samuel L. Jackson can be seen in a series of indie films you may have heard of that are being mass-produced by Marvel Studios. As Nick Fury, Jackson appears in just about every movie even tangentially related to The Avengers. In his free time, he's mistaken for Laurence Fishburne.
THEN: Keira Knightley as Sabe, Decoy Amidala
Chosen for the role mostly because she looked a lot like Natalie Portman, Keira Knightley portrayed Sabe, one of Amidala's handmaidens who poses as the Queen.
Image: Lucasfilm
NOW: Keira Knightley
Keira Knightley is now a major star in her own right after gaining acclaim for 2002's Bend It Like Beckham and then catapulting to superstar status in 2003 as part of the Pirates of the Caribbean franchise. Today, her resume is a mix of action-packed blockbusters and awards bait-y period pieces.
THEN: Sofia Coppola as Saché, Amidala's Handmaiden
When Phantom Menace went into production, Sofia Coppola was prepping for her own directorial debut, The Virgin Suicides. She asked her family friend, George Lucas, if she could shadow on the set of Star Wars and he cast her as one of Amidala's handmaidens to give her access to set.
Image: Lucasfilm
NOW: Sofia Coppola
Today, Sofia Coppola is an accomplished and respected screenwriter and director with an Oscar under her belt. Her next project is a yet untitled adaptation of Alysia Abbott's autobiography, Fairyland: A Memoir of My Father, which currently has no release date. She's also risen to the status of cultural icon, as evidenced by her recent spoof on Funny or Die.