This Barista Takes His Job to Another Level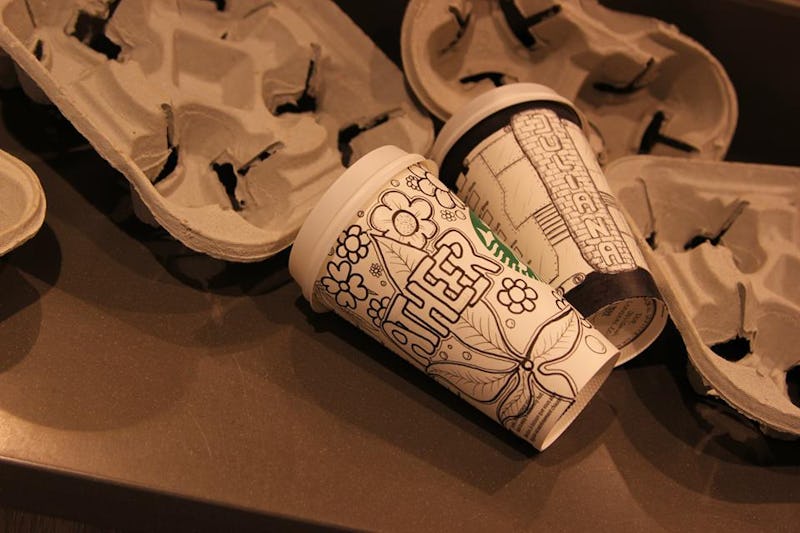 If you're a workaholic or simply just love coffee, you're probably not new to Starbucks and their often perky and over-caffeinated baristas. Starbucks baristas are responsible for making your morning cup of Joe just right, but one London barista goes a step beyond his normal job description. French artist Gabriel Nkweti Lafitte personalizes cups for many of his regular customers.
Decorating Starbucks cups isn't an entirely new concept, but this is the first time I've heard a barista take the initiative to customize individual customers' cups. Lafitte completes his drawings at home during his free time. Each cup includes a unique and extensively detailed drawing accompanied by a customer's name. His drawings typically take up to 40 hours to finish, which is an incredible feat for someone also juggling Starbucks and art-related pursuits. Lafitte posts photos of his finished creations on Facebook, where he often gets more cup requests.
Take a look at some of the inventive cups below:
To see more of Lafitte's cup art, check out his Facebook! I definitely want my own personalized cup after perusing all of his elaborate and inventive designs.
Images:Gabriel Nkweti Lafitte/Facebook