'Catfish' asks: can Instagram yield true love?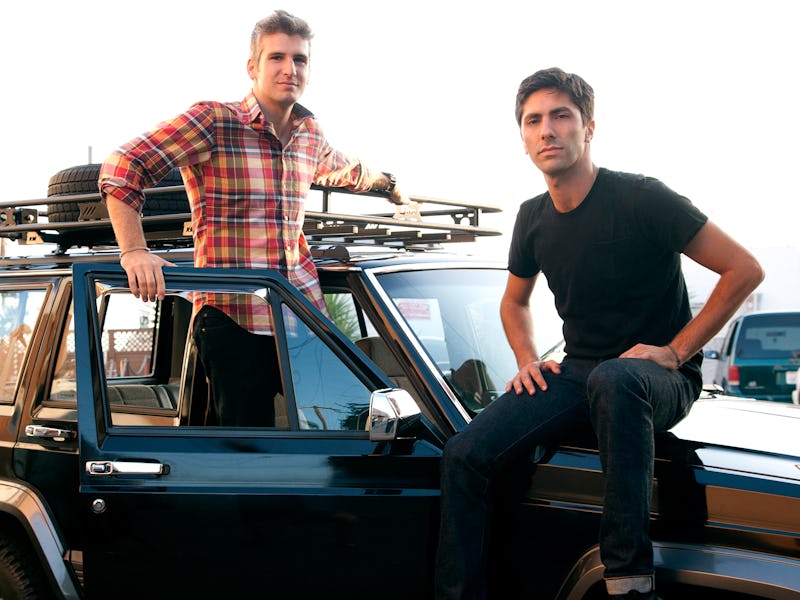 Having never been catfished before or intending to catfish anyone in my lifetime, I can't say I was ever that intrigued by the show (and 2010 movie) from which the term is derived. Lonely assholes pretend to be other people online to ruin other people's lives. I get it! There's not much more to talk about, really.
But now, with one episode of this season's Catfish: The TV Show in my back pocket, I feel like I actually get it. This show is amazing.
But this is neither the time nor the place for me to pontificate on what makes Nev and Max these ridiculous Hardy Boys, or why the show works, or any of that big picture PS. No, you want to read about the latest investigation. And we can provide those details for you!
The Catfish
Albert "T-lights" Albertson, a 20-something rap-rocker from Boca Raton, Florida who's been communicative exclusively via text, Instagram, Twitter. Catfishee's attempts to FaceTime have for two years been thwarted. SOMETHING'S UP.
The Catfishee
Antoinette, a 20-something (I think?!?) waitress/bartender who lives in Dallas, Texas and finds herself wondering whether the rap-rocker she's been e-vibing with these past two years is, in fact, who he says he is.
What Nev and Max Dig Up
So the number that T-lights has been using to contact Antoinette, when he does? Apparently belongs to some woman named "Carmen Essaye." Further digging — "digging" of course meaning "Google searching from the Aloft hotel in Dallas, Texas" — leads to a guy named Joseph Essaye. On Joseph's Facebook page? Links to The Twenty, T-lights' band. Joseph is actually T-light's brother. And Joseph is married with children. Nev is convinced that they're all about to enter a "sticky situation."
The Decision
Nev and Max tell Antoinette everything they know, which fairly well grosses the girl out. And who could blame her? I'd be mortified if I found out — or just suspected — that someone I'd developed feelings for was actually a much older, married man. (This being the entire premise of Catfish, but still!)
T-lights' band will be playing at a club in Boca in just two days. And Antoinette decides, you know what? It's time to figure out what in the hell is going on here.
The Confrontation
After spending what looks like the entirety of their flight and hotel commute taking selfies of each other, Nev and Max finally drag Antoinette to the club. And there they watch T-lights and his group perform. Afterwards, they find the band — with both Albert and his brother — chilling outside. Nev goes first (Antoinette is too scared) and returns with some good news: It was Albert, not Joseph, doing the texting. We're all good!
The Outcome
Turns out Albert was just sort of crazy-shy, despite his confidence saying things like, "When you saw us on stage were you like, 'That's legit'?" and "You don't have to be a ratchet girl." Anyway, they kiss once or twice and then a month later they're back to just being friends again. I suppose that's one of the better possible ends for a catfishing story.
Image: MTV