9 Shows On Netflix to Watch this Summer That Will Make You Feel in the Know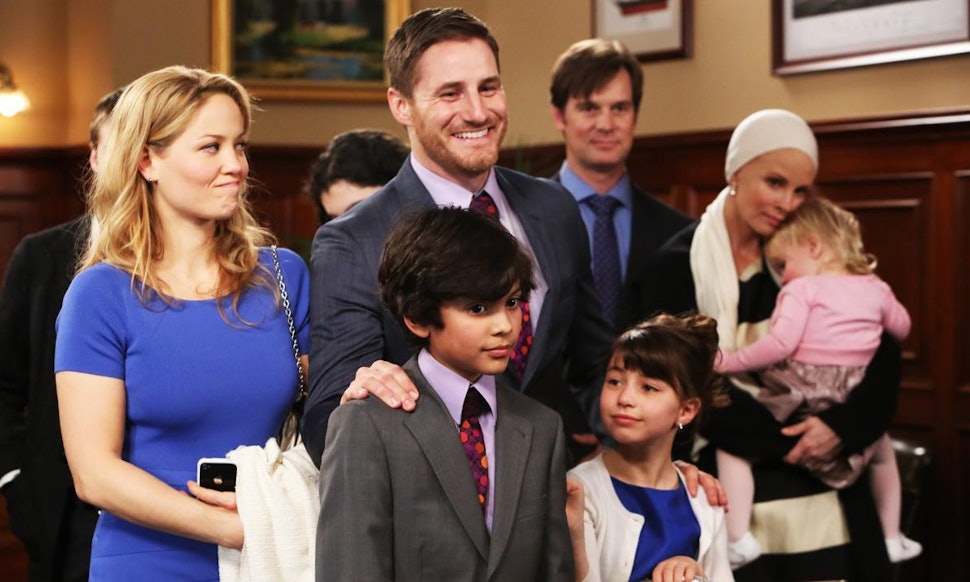 Season finale season's hit us all pretty hard, but summer's practically here and it's time to decide what to do to fill the time left by the hiatuses of so many of our favorite shows. Obviously the answer lies in Netflix. In honor of the coming of the lazy summer days and nights of holing up wherever there's air conditioning, we've compiled a list of nine shows you might consider filling your hours with until the regular TV schedule picks up in the fall.
Image: NBC
'Buffy the Vampire Slayer'
It's a classic (cult or otherwise), and Joss Whedon is a superstar. Learn why by watching the show that made him so rabidly beloved. But beware: The first (very short) season is markedly different than the rest of the show.
Seasons: 7
Image: Warner Bros.
'Mad Men'
Mad Men is headed into its final seven episodes next year, so if you'd like a shot at participating in the zeitgeist, it's now or never. Watching Mad Men's also a good way to make yourself feel smart after a long, hot summer day without actually having to do much.
Seasons: 6.5
Image: AMC
'Glee'
Glee is also headed into its final season next year, so if there's any time to reunite with the musical show it's now.
Seasons: 5
Image: Fox
'Parks and Recreation'
Why you should watch: Parks is also headed into its final season, and considering that Amy Poehler's Leslie Knope is a ray of sunshine, this seems like the perfect show to binge this summer. This is also another show that gets a warning that the first short season is very different than what follows.
Seasons: 7
Image: NBC
'Sherlock'
You could knock this one out in a weekend. You've probably heard one or two or a dozen people gush over Sherlock, and there's a reason people freak out every time it's back on the air: It's smart, it's fun, and it will introduce you better than any other movie or TV show to what's fueling the phenomenon of Benedict Cumberbatch.
Seasons: 3, but they're only three episodes each.
Image: BBC
'Breaking Bad'
Finish it before the Emmys air in late summer and you're guaranteed to have more to say in 80 percent of Emmy-related conversations.
Seasons: 5
Image: AMC
'Scandal'
If you're looking for a fast-paced political drama mixed with uber-fast-paced personal drama, Scandal is the show for you.
Seasons: 3
Image: ABC
'Parenthood'
Severely underrated but thoroughly beloved, Parenthood will make you feel good. Shows like Scandal, Breaking Bad, and Mad Men are all fantastic, but at one point or another, all will leave you questioning the goodness of humanity. Parenthood, on the other hand, is like cuddling up with your softest blanket and a cup of hot cocoa. Oh, and it'll probably make you cry.
Seasons: 5
Image: NBC
'Friday Night Lights'
This is another Jason Katims show (like Parenthood), but this is the one that put him on the map as the go-to guy for deeply realistic, intimate characters. You'll feel like the characters on Friday Night Lights are a part of your family and friends group, and you'll wonder why on Earth this show's not still on the air.
Seasons: 5
Image: NBC