Get to Know the 'I Wanna Marry Harry' Frontrunner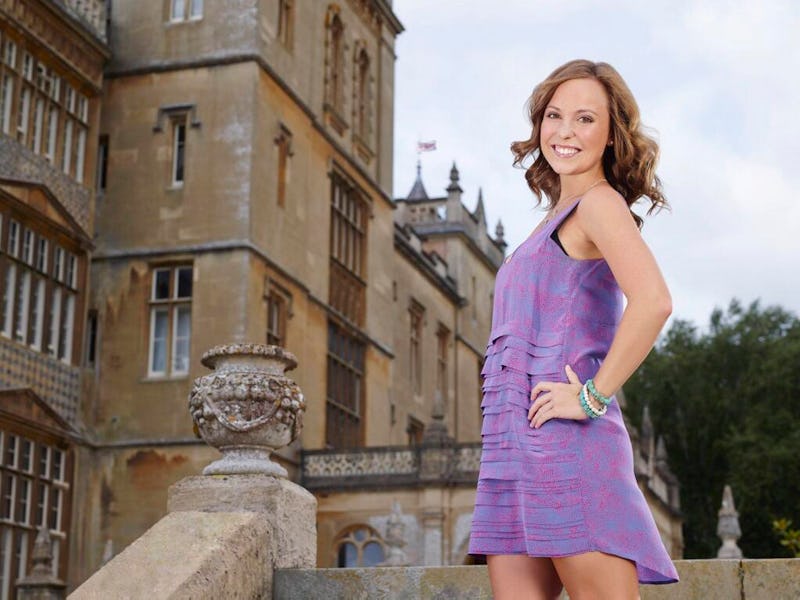 Fox's sneaky reality dating show I Wanna Marry Harry is now in full swing and a good portion of the women are convinced that normal-guy Matt Hicks really is fourth in line to the throne. But we're not supposed to feel too bad about the girls being tricked into thinking Hicks is Prince Harry; he really wants to find love, so that makes this all okay, of course. Although he doesn't want to fall in love with Leah Thom, who on Tuesday's first episode, we watched be the first woman to get sent home. The premiere episode did, however, show one woman get promoted to the Crown Suite adjacent to the Prince's room. The winner of that honor? Self-described frontrunner Rose Copeland.
But who is the woman who captured the attention of the fake Prince Harry? What's she all about? Is she even a real person? Well, I have discovered Copeland's Twitter and Instagram to suss out the answers for you. And yes, spoiler alert, she is real, and she's pretty normal, if not rather cool, to boot. So here you go: 9 things we know about the Prince's leading lady according to her social media accounts.
SHE HAS NO HARD FEELINGS ABOUT THE SHOW
Her Twitter is full of promotion for the show, complete with emoticons and so many exclamation points. So it seems she's okay with having been tricked for the sake of reality TV.
SHE LOVES ROSES
Rose has embraced her flower namesake and they decorate everything from her house to her Twitter background.
SHE REALLY IS A PRESCHOOL TEACHER
Unlike our fake Prince Harry, Rose wasn't lying about her occupation.
AND SHE LOVES HER JOB
Rose Instagrams while at work quite often and usually captions the pics #bestjob
SHE'S WELL-TRAVELED
From Peru to Austria, she's had enough adventures to keep up with even the real Prince Harry.
SHE'S OBSESSED WITH HALLOWEEN
"My favorite time of year!" She captioned one of the Halloween goodies pictures.
SHE HAS A MATCHING PAJAMAS CHRISTMAS TRADITION
Holidays look like a lot of fun in the Copeland house.
SHE'S STILL FRIENDS WITH SOME OF THE GIRLS
Drama aside, it looks like Rose made some reality show BFFs.
SHE'S STILL FRIENDS WITH MATT
On Wednesday, she posted this pic of her and the fake Prince Harry at the show premiere. Considering this was her caption...
Loved watching the #iwannamarryharry premiere w/this handsome "prince"!!! @iammatthicks Great seeing you! Looking forward to our date on next week's episode!!
... I'd wager that she doesn't end up being the last woman standing since she said "Great seeing you" in a way that sounds more friendly than romantic. But I guess we'll just have to wait to see if reality show sparks fly on next week's episode. Can't wait.
Images: Fox; Instagram/rosecopeland [10]