'Wet Hot American Summer' Coming To Netfilx?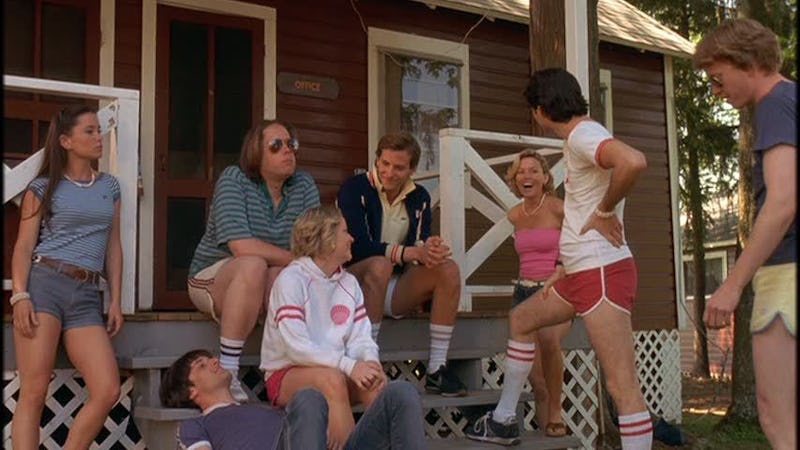 Your dreams for an endless summer could soon become a reality: the 2001cult-classic comedy Wet Hot American Summer may become a 10-episode prequel series on Netflix. Creators David Wain and Michael Showalter are looking to reunite many of the movie's cast members, then up-and-comers including Paul Rudd, Bradley Cooper, Amy Poehler, and Elizabeth Banks, in their original roles as high-schoolers. Wain and Showalter have talked about doing a Hot sequel as a prequel, in prequel form, but their idea never materialized as a TV show until now.
Variety reports that Universal Studios declined Wain's request to re-release a 10th anniversary Hot DVD in 2011 with special features and the ilk, which is a shame. It's too bad that didn't happen, but the fact that we may get a whole new TV show out of it doesn't sound too shabby.
Lucky for us, Wet Hot American Summer could actually be coming to Netflix for your binge-watching pleasure. A reunion with Rudd, Molly Shannon, Poehler, and Cooper is long overdue, and would be comedic gold. What I wouldn't give to have access to that blooper reel. Can they throw in a little Tina Fey into the mix? Cool, thanks. Cancel my appointments, because I may not be leaving the couch for a few days once the series is released.
Image: Universal