Watch the Trailer for the TLC Movie — Yep, TLC Movie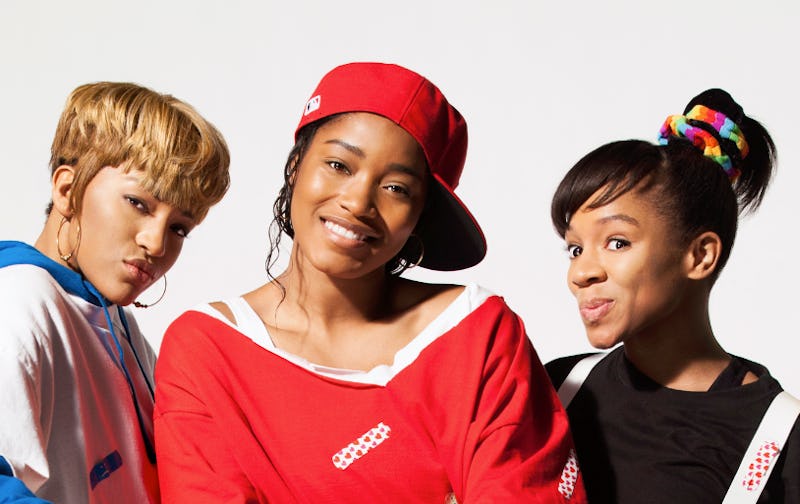 It's projects like these that really tear me apart. On the one hand, TLC-anything is awesome, but on the other, is a TLC movie really the right way to go? With actors? Not two-thirds of the band itself? I mean, the Left-Eye concert hologram was one thing, but a made-for-TV movie about the girls? VH1, the channel that used to bring us Pop-Up Video that now brings us Love & Hip Hop Atlanta, has released the trailer for its original movie, CrazySexyCool: The TLC Story . Starring Lil Mama as Left-Eye, and people I don't recognize as T-Boz and Chilli, it looks like it's going to be an hour-and-a-half reenactment of TLC footage and music videos we've all seen a thousand times.
Plus, as any TLC lifer will tell you, there's no feature on the girl group that will come close, close!, to matching their Behind the Music special from 1999. Oh my god. I'm getting goosebumps just thinking about it. "She burned down the damn house!" And, "This is how a group can sell 10 million records, and be broke." It was a riveting, riveting!, documentary.
Then there was the Last Days of Left-Eye special that debuted in 2007, which was equally amazing.
When there's so much real footage out there of the band, why make-believe with a film? Listen. I'm not saying I'm not going to watch it. It's just, don't go chasin' waterfalls, VH1 — their real lives speak for themselves.
Here's the CrazySexyCool movie trailer: