Online Shopping With Models Who Look Like You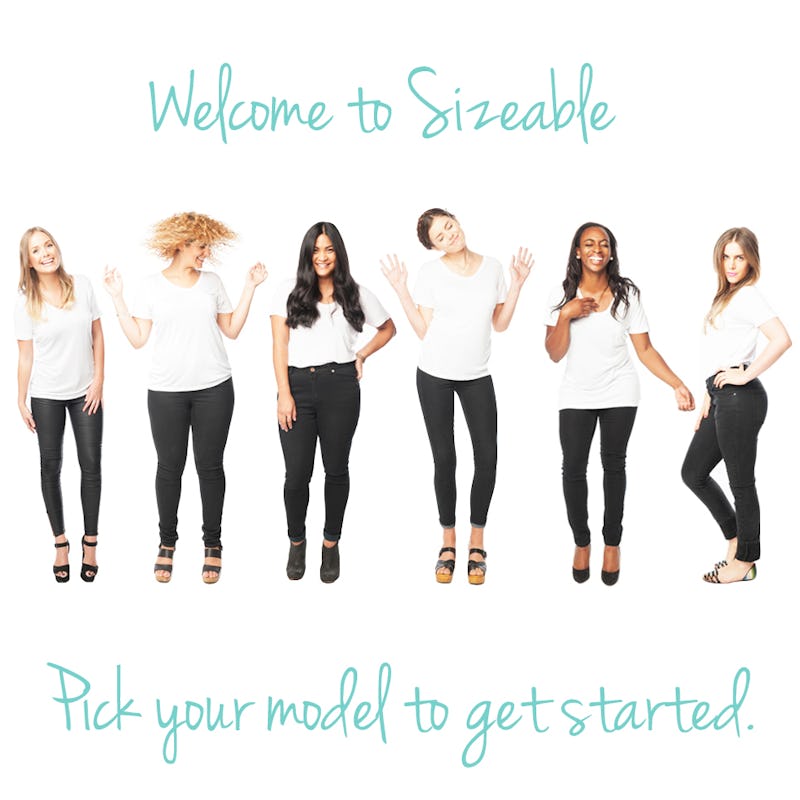 I almost never order clothes online unless I've tried them on in a store first. You just never know how something will look once on your body, and the photos of the curve-less models on most websites don't give you any answers. A new website called Sizeable features models of all different sizes, geared toward helping women find a proper fit.
The website launched last week and was founded by Larissa Thorne, a Melbourne-based fashion writer. She became frustrated after trying to explain to her boyfriend how to buy something that would fit well for her birthday. Fed up with traditional online shopping, she rounded up friends of hers willing to model and Sizeable was born.
"When shopping online I could be anything from a size eight to a size 12. You look at a model [on a clothes website] who is a size eight and you have no idea if that's going to fit you or look good on you," she said.
On the Sizeable homepage, shoppers are greeted with photos of six models. You can scroll down to read their measurements and then choose to shop using the model most similar to you. The sizes range from six to 14.
Of course, this isn't a perfect system. None of the models really fit my particular body shape, and I'm sure other women will find this to be the case. But it is a giant step in the right direction. Thorne told the Daily Mail, "I find shopping online can be really demoralizing sometimes. It's left me feeling really down on my body and we want to encourage women to embrace how they look," she said. "It's a bit of a no-brainer, we all know there are millions of beautiful women out there who don't look like a Victoria's Secret model." YES.
Sizeable currently carries clothing from Limedrop, Ruby Sees All, AD by Haryono Setiadi, and Leonard Street. Within the next few months they'll begin to sell designs by Keepsake and Black by Geng. Thorne told Daily Mail that she will also be adding three additional models soon — one who is a size 14/16, one with more defined curves, and another who is a size four to six. Next year she hopes to introduce male models to the site as well.