15 Sunglasses Under $20 That Are Actually Cool For Summer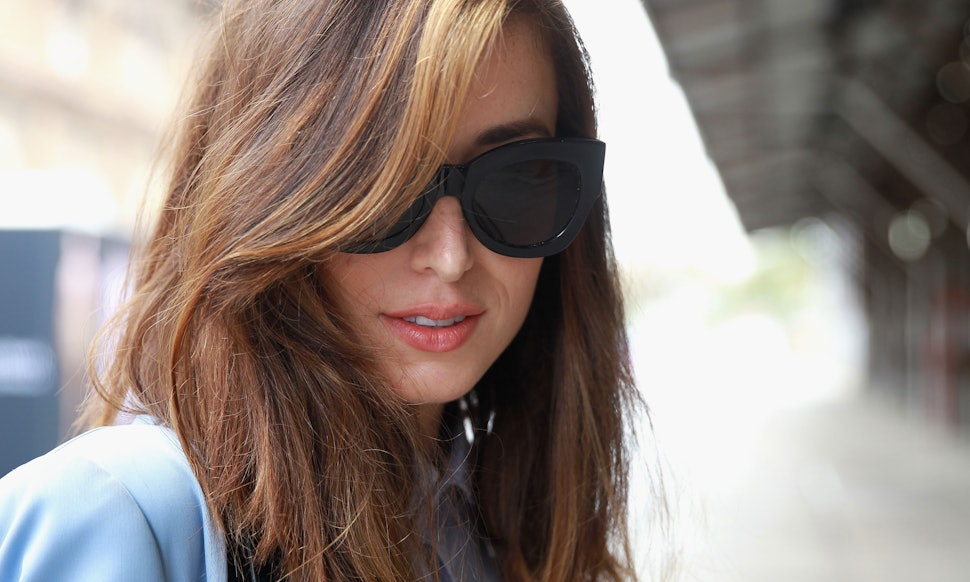 Caroline McCredie/Getty Images Entertainment/Getty Images
I firmly believe that a pair of sunglasses can make an outfit. Like the perfect addition to an Instagram photo (say, an iced coffee from Starbucks or a newly-manicured hand holding that iced coffee), sunglasses really just give an entire outfit that extra 'oomph.' And oomphs are always good in my book. If you're dreading shelling out serious cash to get that perfect pair of sunnies, fear not. There are dozens of reasonably-priced sunglasses out there that are perfect for your own personal style. Plus, these won't hurt quite as badly if you lose them at some point — which, if you're like me, is just inevitable.
Round Frame
I'm going to start out where every fashionista shopping for a deal should begin their quest for trendy, affordable pieces — Forever 21.
Chic Round Sunglasses, $5, Forever 21
Tortoise Shell
These are both classic and trendy. Oh, and $11.
Wilshire Sunglasses, $11, Tobi
'90s-Inspired
Completely smitten by the '90s style comeback? These are the sunnies for you.
90's Metal Insert Sunglasses, $15, Top Shop
Reflective Aviators
This version of aviators is everywhere lately in terms of fashion blogs. Sometimes it's risky to invest a lot of money on a SUPER trendy item, so the price is definitely right for this pair of sunnies.
Top Gun Sunglasses, $20, Tobi
Modern Cat Eye
Everyone needs a pair of cat eye sunglasses, after all.
Chunky Cat Eye, $19, ASOS
Vintage-Inspired
This style of sunglasses has been super popular lately, just like most vintage-inspire eyewear has been in the past few years.
Bold Frame Wayfarer
Oversized
Granted, these days, most sunglasses are oversized, but these are the perfect pair of sunnies to cover 75% of your face without making you look like a weird bug. Score.
Oversized Round Sunglasses, $19, ASOS
Colorful
It wouldn't really be a summer accessory if it wasn't neon.
Indie Hipster Retro P3 Round Cat Eye Sunglasses, $10, Zero UV
Metal Details
Ain't nothing wrong with a little metal detail work.
Mess-A-Round Hot Tip Sunglasses, $5, Go Jane
In The Mood For Something A Little Different?
I call this one, "Business In The Front, Party On The Sides."
Chunky Exaggerated Round Sunglasses, $3, Go Jane
Classic Cat Eye
The CLASSIC cat eye pair of sunglasses is the way to go if you want to put together a completely vintage-inspired look.
Sorbet Seeker Sunglasses, $15, Modcloth
Designer-Inspired
Because not everyone can spend $400 on a designer pair, there are 'designer-inspired' options.
Designer Inspired Round Fashion Sunglasses, $10, Zero UV
Glitter: It's Important
Always say yes to glitter.
River Island Penelope Glitter Sunglasses, $18, ASOS
Sweet and Simple
Sometimes the simpler, the better.
Jeepers Peepers Jamie Sunglasses, $19, ASOS