How Much Would SC&P Be Worth Today?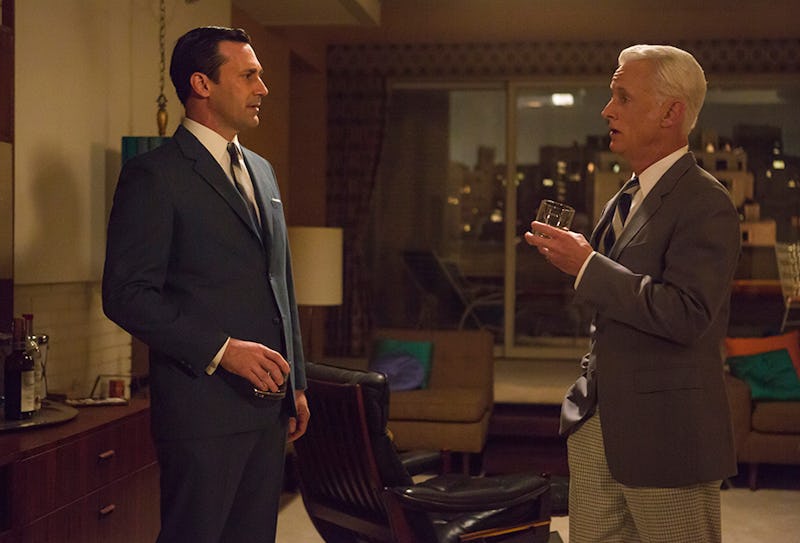 On Sunday night's Mad Men mid-season finale, Sterling Cooper and Partners was bought out by McCann-Erickson in a merger that resulted in some major payouts for everyone who owned a share in the company. A Reddit user decided to calculate what the Mad Men payout would have been worth in 1969 and then calculate those amounts for inflation to see what the partners would get today. Pete Campbell might have been excited about his "10 percent!" but if he lived in 2014, the dollar amount representing his share would be a hell of a lot larger.
The calculations are based on Roger saying that SC&P is worth $65 million. McCann-Erickson wants to buy a 51 percent stake, so the payouts are divvied up from a total of $33.15 million. This being the case, Bert Cooper, Roger Sterling, and Ted Chaough, who all own 20 percent, would get payouts of $6.6 million. That's a lot of money to suddenly receive while still being able to keep your job and with SC&P retaining 49 percent control, but in today's currency the numbers are quite shocking. All three men (well, with the exception of Bert. RIP) would receive $42.3 million. Of course, they wouldn't really be getting more money because, ya know, a loaf of bread is no longer a quarter, but it does put into perspective how much the agency is supposed to be worth. A crap ton of money, if that wasn't clear.
Check out everyone's payouts below and make sure to note how annoying it is that Culter has one percent more than Don Draper.
Images: AMC; Reddit