6 Essential Career Tips You Need to Know Now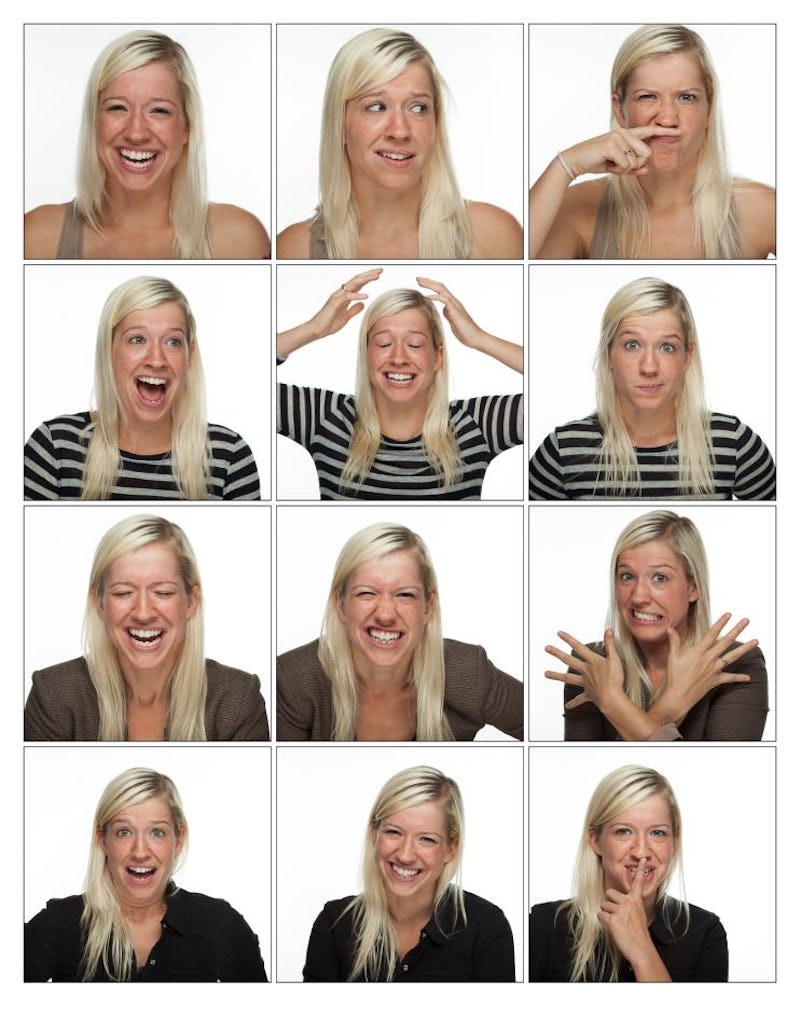 Image via James Bartolozzi
Lindsay Hoffman is a new, on-air DJ at New York's FRESH 102.7 FM. Warm, laidback, with a wicked sense of slightly self-deprecating humor, she'll tell you her job is to "know everything going on in pop culture that moms in minivans want to know." This is a massive understatement.
Inquire further, and Lindsay will admit her on-air gig is the culmination of more than a decade of hard work in pursuit of a childhood dream to be on the radio. But in the world of radio, DJing jobs don't come easy: Station overhaul, nepotistic cliques, and sudden firings are the industry norm. Yep, radio is kind of like your office job on crack. Hoffman shared career advice and a roll-with-the-punches outlook that's applicable anywhere — even if your ideal job doesn't involve telling jokes to 1.5 million listeners… live.
1. You've always known what you wanted to do...but don't expect your success to come easy just because your goals are defined. Be prepared to work hard, and be patient. "I've always wanted to be on the radio. When I was little I had ten of those kiddie tape players with a boom box and microphone. At restaurants, I'd find older customers, set the boom box on their table, and tell them jokes. My job at FRESH 102.7 New York is my first live, on-air opportunity, but I've been working behind the scenes at radio stations, first in Detroit and then in NYC, for twelve years. In New York, for six years, at three different stations, there was no getting on the radio, absolutely no budging."
2. Sometimes opportunity begins with being fired. Embrace the unplanned. "Post college, I got a job at 89X in Detroit, where I had always wanted to work. After five years there, I got fired, which is something that happens constantly in radio. It's how you know you've got your chops in the business… when you've been fired three or four times. But that first time I was let go, I was completely flustered. The only thing that came out of my mouth was: 'That's fine, I'm going to move to New York and work at KROCK.' But I had no idea how I was actually going to do that.
"Flash forward three months and a friend and I have driven all night to arrive in New York City for the first time in my life. It's 10 AM and I'm too excited to sleep, so I decide I'll walk to the KROCK building, just to scope it out. It's typical hot, humid, NYC weather, so all I'm wearing is a tank top and cutoffs. When I walk into the lobby, the security guard thinks I'm a tourist or ticket winner and directs me upstairs. When I get to the lobby the receptionist is overwhelmed with people, so she asks me my name and tells me to take a seat, which I do, internally panicking because this is not how I want anyone from the station to meet me. I'd rather be fully clothed. And maybe not drenched in sweat.
"Eventually, my future boss rushes out to greet me saying, 'I'm so sorry, it's been so hectic around here I didn't know we had an interview scheduled!' He had no idea the interview hadn't been planned. But I sat down in my jean shorts—always dress for job you want!—and we had a great conversation. They offered me a job then and there, and I got to call home and say, 'Remember when I said I was going to work for KROCK? I do!'"
3. Follow your passion… and your Plan B. "The reason I've been able to wait so long to get on air in New York is that I have a very serious backup plan. I've been leading a double life—radio and teaching radio at summer camps—just in case one fell by the wayside. It doesn't hurt to pursue your passion with a Plan B. Everyone likes doing more than one thing, but a lot of people get really focused on work and they forget they're good at trapeze or something. Keep doing trapeze, because you never know when you're going to need the fall back, and because dreams change."
4. Turn criticism into motivational fuel. "I once had a supervisor who told me I would never get on air because of my Midwestern accent and inability to take criticism. Though the things he said could be hurtful, all the negative criticism made for great motivation for me to say, 'I think I can do it, so I'm going to try anyway.'"
5. Relationships matter most—and they go both ways. "Though I learned fast radio is a lot about who you know, I also figured, 'If I'm great at my job and I'm not giving up, someone will have to give me a chance [to be on air] eventually.' I just had to wait for that one person who wasn't worried about their reputation or what everyone else would think, who was confident they could make an independent hiring decision.
"That finally happened for me when the oldies station I worked for, WCBS FM, came under new management. Initially, I was slated to lose my job; they were canceling the show I worked on, and I worked nights, so no one from the new morning crew knew me. Amazingly, a lot of my coworkers went up to bat for me and told the boss to meet with me before letting me go. When he sat down with me, he asked me what I wanted to do, and I told him I wanted to be on air, that that's what I had been working towards the whole time. He gave me an audition at FRESH (also produced by CBS Radio). It was that one chance to do what I had always wanted to do, and now I'm a DJ."
6. Mentoring someone is a win-win: You help them, and you're reminded what you love about your work. "When I worked at 89X in Detroit, I ran a teen center for middle and high school students. I've been teaching broadcasting at an academic camp since I arrived in New York. It takes away a little of the selfishness of radio, because for the rest of the year it's a lot about me. At camp, I get to refocus and see from a kid's perspective how awesome radio is. We sit in the room and basically make fart jokes all day — it's a lot of fun. I'm a proud mama bear."