Jeremy Renner's Got A Conspiracy To Crack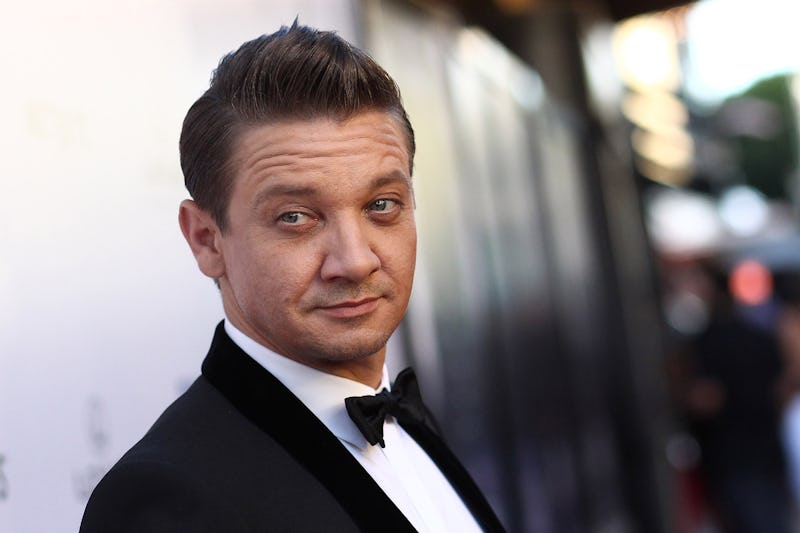 Tommaso Boddi/Getty Images Entertainment/Getty Images
Well this sure looks better than Hansel & Gretel: Witch Hunters. The trailer for Jeremy Renner's Kill The Messenger certainly seems like a powerhouse performance on Renner's part. It also seems like a journo-vs.-the-U.S.-government thriller that actually looks, well, thrilling.
If you're looking for Avengers- or Bourne-style action from this movie you'll definitely have to look elsewhere: The thrill here is of a quieter nature, though it does seem ready to boil over into violence at any second.
Kill the Messenger follows Renner as Gary Webb, a Pulitzer Prize-winning journalist who stumbled into a conspiracy theory a whole lot of people would like to keep quiet. Here's the synopsis for the film:
Webb stumbles onto a story which leads to the shady origins of the men who started the crack epidemic on the nation's streets…and further alleges that the CIA was aware of major dealers who were smuggling cocaine into the U.S., and using the profits to arm rebels fighting in Nicaragua. Despite warnings from drug kingpins and CIA operatives to stop his investigation, Webb keeps digging to uncover a conspiracy with explosive implications. His journey takes him from the prisons of California to the villages of Nicaragua to the highest corridors of power in Washington, D.C. – and draws the kind of attention that threatens not just his career, but his family and his life.
The film also stars Michael Sheen, Ray Liotta, Rosemarie DeWitt, Oliver Platt, Mary Elizabeth Winstead, Tim Blake Nelson, and Barry Pepper. It hits theaters October 10, 2014.