Walder Frey Had A Great Photo Op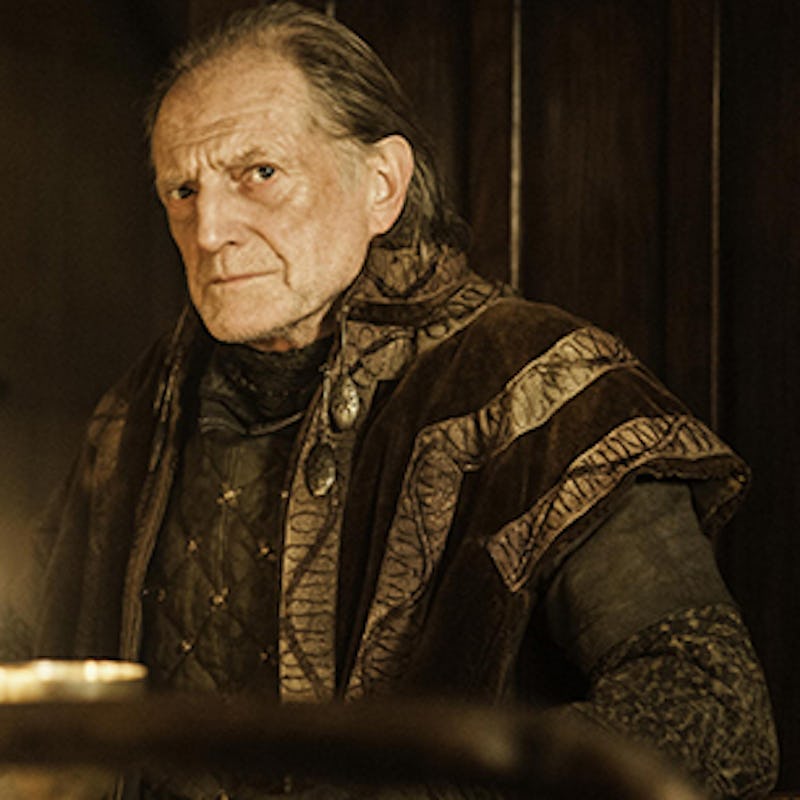 You might think that the actor who plays Walder Frey is like his character on Game of Thrones — cruel, scheming, with really bad hair, and just awful when it comes to weddings. Hey, after the infamous "Red Wedding" episode, Frey is a pretty maligned character! But the truth is that he's actually a fun guy with a pretty great sense of humor. Look no further than this proof: David Bradley, the actor who plays Walder Frey took really funny picture with a fan that proves that he does indeed like making fun of the fact that his character was the a-hole brain behind the deaths of not one, not two, but three major Game of Thrones characters.
After all, if you play a character who sets off one of the most epic episodes in the history of television, you've got to have a sense of humor! Plus, Game of Thrones fans love some good show-related humor, and it's always awesome when the actors are in the joke, too. Even better? When you're the lucky fan who gets to joke with the actor.
You can see the picture below — it's pretty funny. And after all, Walder Frey could use some advice for wedding planning. Like, pro tip: Don't kill all of the guests.
Image: HBO; Twitter