The New Grumpy Cat Is Here!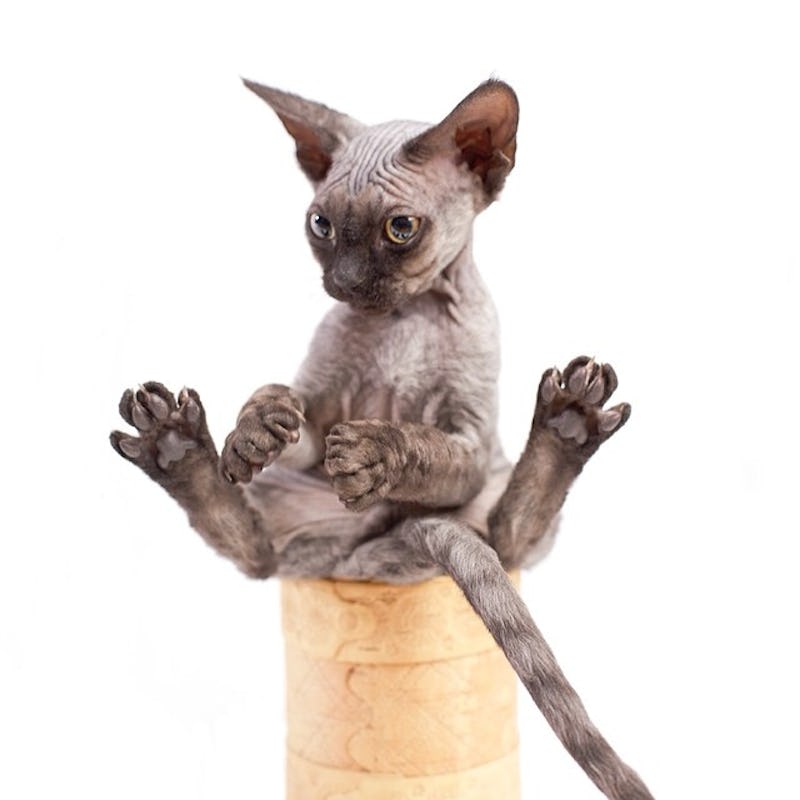 Move over Grumpy Cat, there's a new feline in town! Meet Stitch aka "Ugly Cat," the latest animal to become an overnight Internet sensation.
While Stitch, named after the alien in Disney flick Lilo and Stitch, can't replace his predecessor's infamous cranky look, the five-month-old kitten's pointy ears, big green eyes, and super wrinkly face and coat have managed to garner him more than 13,000 followers on Instagram. And for good reason…I don't even normally like cats (I'm allergic, OK?!), but even I can't resist clicking and squealing over this little one's pictures. The one above is probably my favorite. Just look at those paws! EEP!
So where'd this little guy come from? Owner Darya Leon, a photographer, bred Stitch and wasn't supposed to keep him, but just couldn't say goodbye when he got to be five weeks old. 'He was the most fascinating little thing, with his unusual markings and adorable behavior," she told the Daily Mail.
So, luckily for the rest of us, she decided to keep him. Soon, Stitch started following Leon into her studio and it wasn't long before she discovered he seemed to like posing in front of the camera. And the rest is history! Check out some more adorable photos below and on Leon's account.
Images: thousandfacesofstitch/Instagram