A Tribute To The Top 14 Best TV Dads Of All Time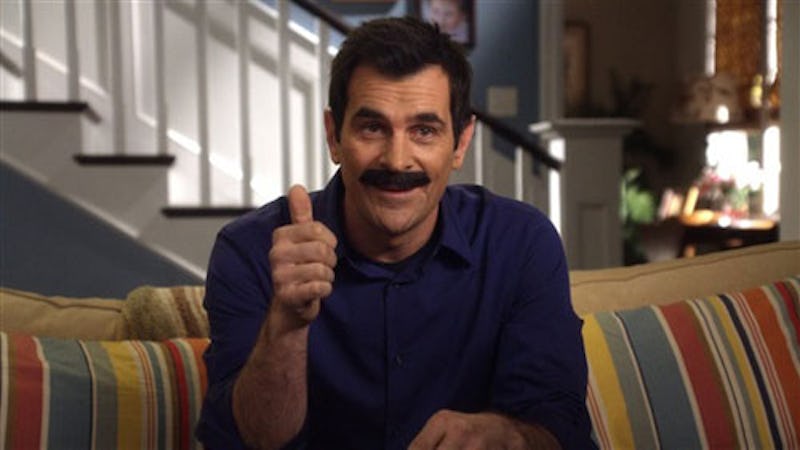 It's Father's Day, and it's time to celebrate our favorite TV dads (and, of course, our real dads)! We love TV dads. The classic, wholesome '90's dads, the bumbling, not-that-smart dads with questionable parenting skills, the complicated badass dads, even the animated dad! TV dads come in so many different varieties, there really is a hilarious TV dad for every occasion. There are so many great father-figures on TV right now that it's hard to choose a favorite one, let alone fourteen, but we've done our best to narrow down the list of TV dad all stars past and present. It's also important to note that there are also a number of extremely hot dads on TV (George Altman from Suburgatory, call me) but those beauties deserve their own special list that is probably best reserved for a day that isn't Father's Day, because that might be weird. These are not all of the greatest TV dads of all time. This the tribute.
So whether you're watching you're watching your dad get his eyebrows singed while attempting to fire up that fancy grill be bought but never uses or doing whatever it is you do on Father's Day with whoever you spend it with, relax and enjoy the definitive guide to our all-time favorite dad's on TV. Happy Father's Day!
Danny Tanner from Full House
The adorable '90's single dad.
Phillip Banks from Fresh Prince of Bel Air
The best dad-uncle ever.
Bob Belcher from Bob's Burgers
Kind of makes you wish your dad was a cartoon.
Al Bundy from Married With Children
The best/worst dad.
Bill Cosby from The Cosby Show
The classic.
Jason Seaver from Growing Pains
Another wholesome '90's dad played by Alan Thicke, aka Robin Thicke's dad??
George Lopez from The George Lopez Show
The funny dad.
Loius C.K.
The dad who acknowledges that being a dad probably sucks sometimes.
Don Draper
The corporate dad.
Sandy Cohen
Giving you the best, most awkward dad advice you didn't know you needed.
Jack Bauer
The badass dad.
Phil Dunphy
When life gives you lemonade, make lemons.
Dan Conner from Roseanne
Our favorite slacker dad.
Hal from Malcolm In The Middle
Someone give this guy a spinoff show.
Images: Giphy.com, ABC