Angelina Jolie Wins This Round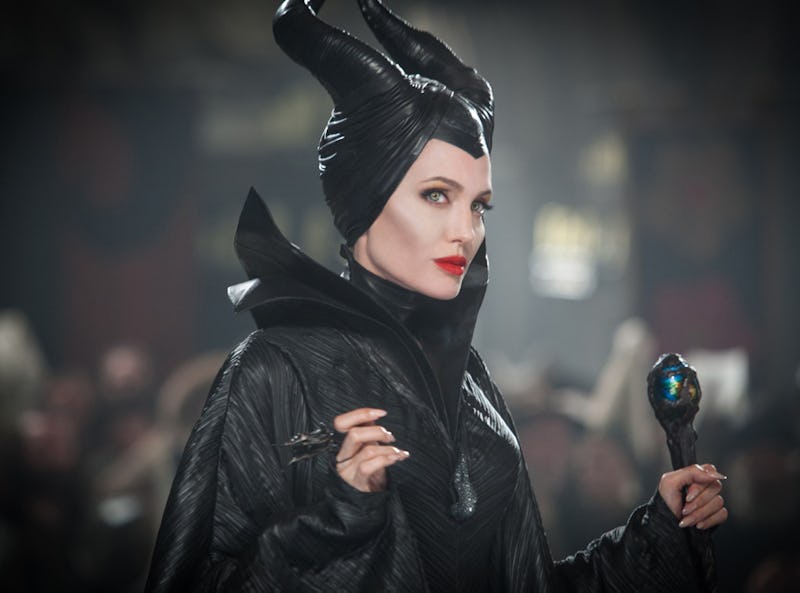 Star power can be a powerful thing, and Angelina Jolie proved that this weekend through the box office domination of Maleficent . Seth MacFarlane's A Million Ways To Die In the West may have had more big names — Charlize Theron, Neil Patrick Harris, Liam Neeson, Amanda Seyfried — but Disney knew what they were doing in hiring Jolie, and boy did it pay off.
Maleficent brought in $170.6 million internationally this weekend, $70 million of which came from North America. That is, for the record, the best opening box office weekend Jolie's career's ever had. And while the film itself is getting only mixed reviews, everyone's bowing down to Jolie's portrayal of the Disney villainess. As Betsy Sharkey of The Los Angeles Times wrote, "When [Jolie] is on the screen, she is all you really see. In addition to an uncanny resemblance to the animated queen … [she] creates a queen who may not be easy to love, but she is hard to hate."
A Million Ways To Die Into the West, on the other hand, isn't doing as hot: It's third, behind the continuing pull of watching James McAvoy and Michael Fassbender pine for each other in X-Men: Days Of Future Past. In terms of numbers, it brought in $17.1 million this weekend, which when compared to Neighbors ($49 million opening weekend) and MacFarlane's hit Ted ($54.5 million) isn't so great.
So it appears Angelina Jolie's legendary publicity skillz have won the game yet again. From brother-kissing, blood-vial-carrying wildchild, to saint of motherhood and philanthropy, to straight-up goofball, to Disney queen — the woman is good.
Images: Disney; Tumblr