Marilyn Monroe's 5 Funniest Moments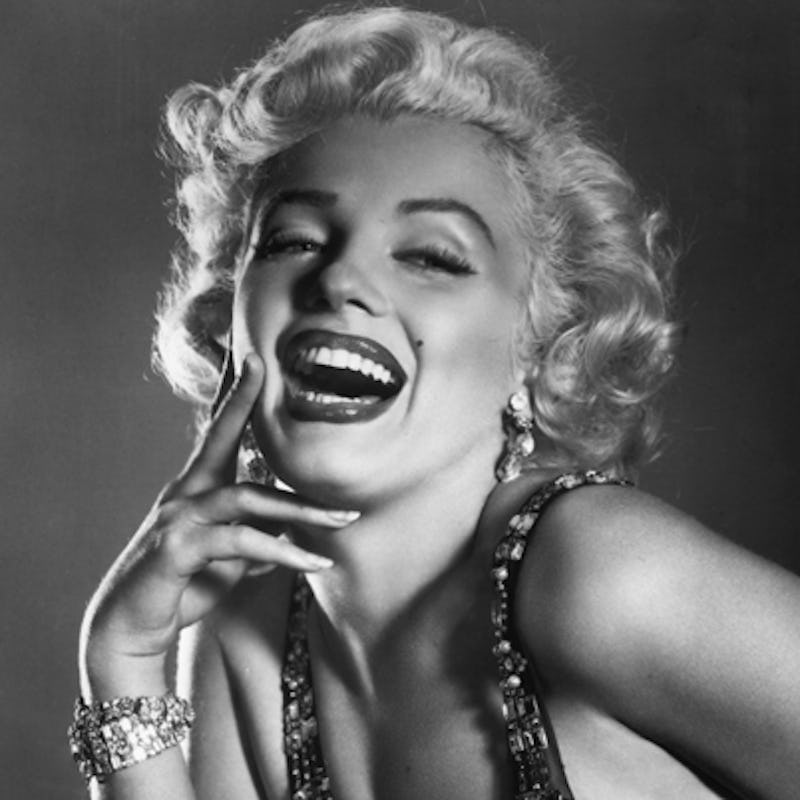 Today is a special day in Hollywood, because today we can say: Happy birthday, Marilyn Monroe! While Marilyn Monroe will always be infamous for her beauty — her iconic bubble blonde hairdo, her paradigm-shifting curves — but it's important to remember that she did more to earn her fame than breathily croon "Happy Birthday" to JFK. By the end of her all-too-short career, Monroe had roles in a total of 33 films — including the iconic Gentlemen Prefer Blondes, The Seven Year Itch, Some Like It Hot, on and on. While a number of these films were also musicals with full song-and-dance numbers (those fan flicks in "Diamonds Are a Girl's Best Friend," anyone?) — so, y'know, full props there — perhaps an even more impressive trend in Monroe's roles was her finely honed character type: naïve, goofy, dare-I-say ditzy, but never entirely the butt of the joke. Even given the clumsiest dialogue, she always managed to come off as gracefully guileless.
Hollywoodites often tout the fact that, in order to play dumb, you have to be especially smart — in all likelihood, to protect the egos of their less-than-Mensa co-stars. Still, whether or not Marilyn Monroe was some secret genius in her private life, she did manage to turn the role of the oblivious ingenue into an art form, with lilting deliveries and over-bright expressions to spare.
So, to commemorate what would have been her 88th birthday, here are five choice comedic moments from Monroe's film oeuvre:
Gentlemen Prefer Blondes: "I just adore conversation, don't you?"
While the person who put together this supercut of Monroe's best moments as the hapless Lorelei Lee clearly enjoyed the "... His pants!" line especially, I'm all about the earlier clip of her over-the-top chatterbox flirtation, refusing to let her would-be suitors get a word in edgewise, so eager she is to charm them.
How to Marry a Millionaire: "Men aren't attentive to girls who wear glasses!"
The sheer number of shapes her mouth makes while producing the word "honestly" is just perfection. This is schmacting of the highest degree, a perfect fit for the campy premise of the film (because, I mean, come on guys — Lauren Bacall would never fall for Cameron Mitchell).
The Seven Year Itch: Chopsticks, "And How!"
The squeaky singalong to this dinky beginners piano classic; the genuine indignation when Tom Ewell stops playing and tries to kiss her; the fact that she pronounces "Rachmaninoff" right and still prefers "Chopsticks" — I say forget the iconic subway grate scene, this exchange is the delightfully funny heart of the film.
Some Like It Hot: "I'm not very bright."
If you haven't yet seen Some Like It Hot, 1) please do (it's this film major's declared favorite movie of all time), and 2) it's important to understand the premise to get this brief scene between Monroe and Tony Curtis. The bit above hinges on the fact that Curtis, a tenor saxophone player, has disguised himself as a woman to hide from some murderous gangsters in an all-female band — so, when Monroe goes on about her insta-lust for male saxophone players, she doesn't know she's effectively talking about him, har har. But for me, this scene is all about Monroe's jaded expression, the way she drawls "squeezed-out tube of toothpaste" — and, most importantly, the endearing frankness of her "not so bright" self-diagnosis. It seems as fitting for the actress's own public image as it does her character.
... And, even in interviews.
Around two minutes in, after inquiring about her weight in a way even modern British tabloid reporters would scoff at, the interviewer asks Monroe if her switch to a high-necked suit signifies "a new Marilyn," to which the actress responds, "No, I'm the same person, but it's a different suit" with a genuineness that makes the room erupt in laughter. Sure, it's entirely possible that she was honestly confused by the question, but the charm with which she plays it off — along with her other grinningly deflective answers — provides yet another reminder at how adept she was at playing into this crafted persona, sweet and airheaded and still always winkingly in on the joke.
Image: gentlemen-prefer-marilyn-monroe /Tumblr