You Won't Believe Seattle's New Minimum Wage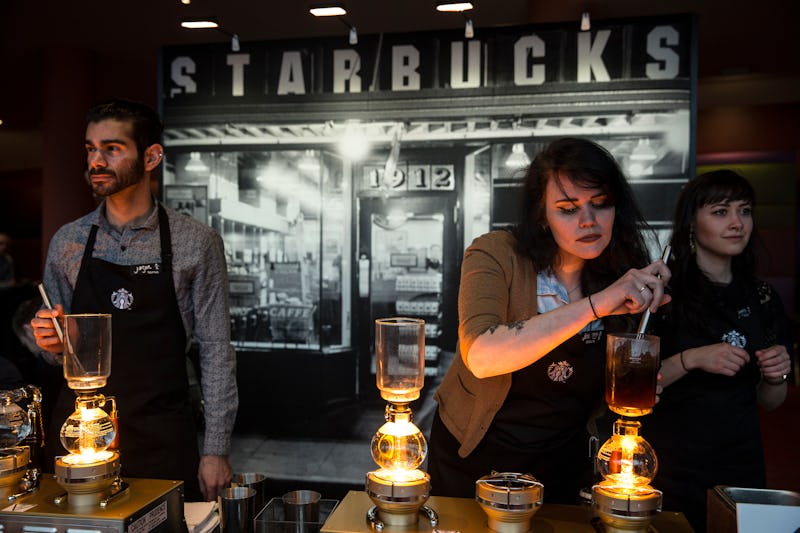 Stephen Brashear/Getty Images News/Getty Images
Seattle just did something Congress still can't figure out how to do: raise the minimum wage. After months of discussion with local labor leaders and business owners, the Seattle City Council unanimously approved a minimum wage of $15, making it the highest in the nation. The wage increase will apply to every business throughout the municipality. However, the wage rollout will take place over several years, so there won't be an automatic boost to workers' paychecks.
The nine-member city council voted to raise the minimum wage as a way to address income inequality in Seattle, which is the fastest-growing city in the United States. "Even before the Great Recession a lot of us have started to have doubt and concern about the basic economic promise that underpins economic life in the United States," said Seattle City Council member Sally Clark. "Today Seattle answers that challenge."
At $15 an hour, Seattle's new minimum wage is more than double than the federal minimum wage, which currently stands at $7.25. It's also more than $5 higher than Washington's state-level minimum wage, which is the highest in the nation at $9.34. Only neighboring Oregon, at $8.95 an hour, comes close to matching Washington's state-level minimum wage.
Prior to Seattle's minimum wage increase, San Francisco had the highest minimum wage ($10.55 an hour) of any city or state in the nation. However, city officials in Richmond City, California, recently voted to increase the minimum wage to $12.30 by 2017. The small city of SeaTac, located south of Seattle, also passed a measure approving $15 minimum wage, but it only applies to transportation and hospitality workers.
Seattle city officials will gradually increase the city's minimum wage through a long-term plan. By 2017, all large employers that don't provide health benefits must raise their hourly wage to $15. Large employers that do provide health benefits have until 2018, while small employers will implement the wage increase by 2021.
A comfortable living wage for an adult living in Seattle is $9.64 an hour, according to MIT's Living Wage Calculator. For an adult with one child, the hourly wage jumps to $20.53. Meanwhile, the estimated living wage for a Seattle household with two adults is just under $15 an hour. About 14 percent of Seattle residents live below the poverty level.
According to the workers' rights group 15 Now, 75 percent of minimum-wage workers are older than age 19, debunking the myth that low-wage jobs are mostly for teens looking for summer work. Nearly two-thirds of low-wage workers are women, and a majority of minimum-wage employees are the primary providers of their households.