Try These Sheered Out Neon Lips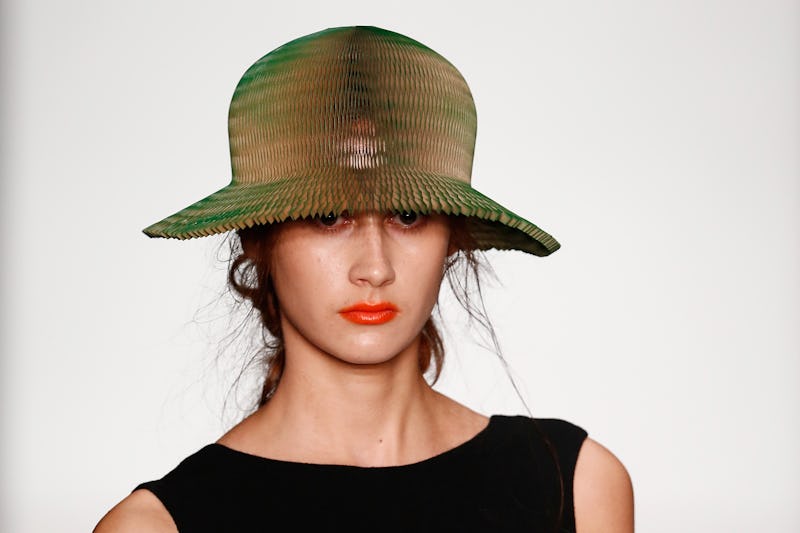 Andreas Rentz/Getty Images Entertainment/Getty Images
Contrary to popular Game of Thrones beliefs, it's actually summer that's coming, and it's time to adjust your beauty game accordingly. Where better to look for an updated look than across the Pacific? Sheered-out neon lips are all the rage in Korea right now — and for good reason. They're high-impact enough to balance out otherwise minimalist makeup, but they're also imminently wearable, even for work. In the immortal words of Hannah Montana, "You've got the beeeeeessst of both worlds."
So how to get the look? There are a couple schools of thought:
1. Go for the gradient lip!
Achieved by concealing the lip line, and applying a pop of color to the center of the lips, the gradient lip is one of the tent poles of the coveted "ulzzang" (literally Korean for "best face") look. It's eminently youthful, for that "I just ate a popsicle/lollipop" illusion. StyleSuzi has an awesome YouTube tutorial to get gradient look on your own.
2. Use your hands
I was reading Japanese fashion magazine ViVi the other day (okay, you caught me, I was just looking at the pictures), when I saw a tutorial on applying hot pink coral lipstick: Apply to the center of the lips, and blend with your fingers! Not revolutionary by any means, but it's a great way of making intimidating shades play nice.
3. Ditch the lipstick for a lip stain
Lipstick can look too "done," especially for days by the pool. Lip tints/stains are a great compromise: they deliver highly-pigmented looks, along with staying power and wearability. Tarte's LipSurgence version has a sheer, matte finish, but isn't drying.
4. Apply lipstick over gloss
You always hear about adding gloss over lipstick, but the other way around? Not so much. Candice Chen over at The Makeup Box recommends creating a "jelly lip" by applying a bright lipstick over a sheer gloss, and the results are pretty fabulous.
Add an Alexa Chung-approved cat eye (waterproof, of course), and you're all set to go!